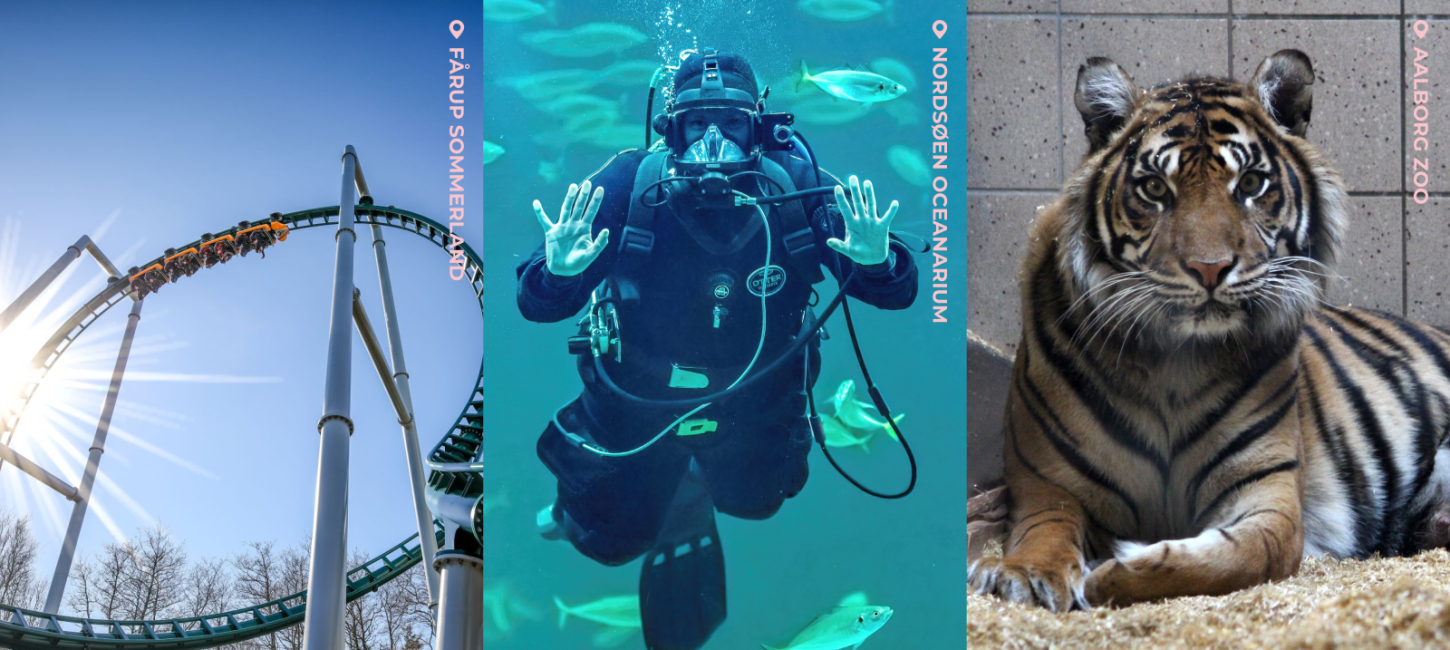 Kid-friendly North Jutland
Should the youngest of the family have a holiday they talk about for months, then North Jutland is an obvious choice!
Eastern North Jutland have the best child-friendly beaches, for beach volleyball, swimming, paddle boarding or building sand castles, and regardless of the weather and season, it is always a great experience to visit attractions such as Aalborg Zoo, Fårup Sommerland, Oceanariet and more.
There is free access to a large number of playgrounds throughout the area - find them on our playground guide - and when hunger strikes, there are plenty of wonderful, child-friendly cafes and restaurants to choose from.
Child-friendly North Jutland
When the day is over and you return to the cottage, campsite or hotel, it is with happy, tired children!
Should the car also feel that it is a holiday, then in North Jutland you can easily get around by public transport.
And one must not forget the four-legged family member, the dog.