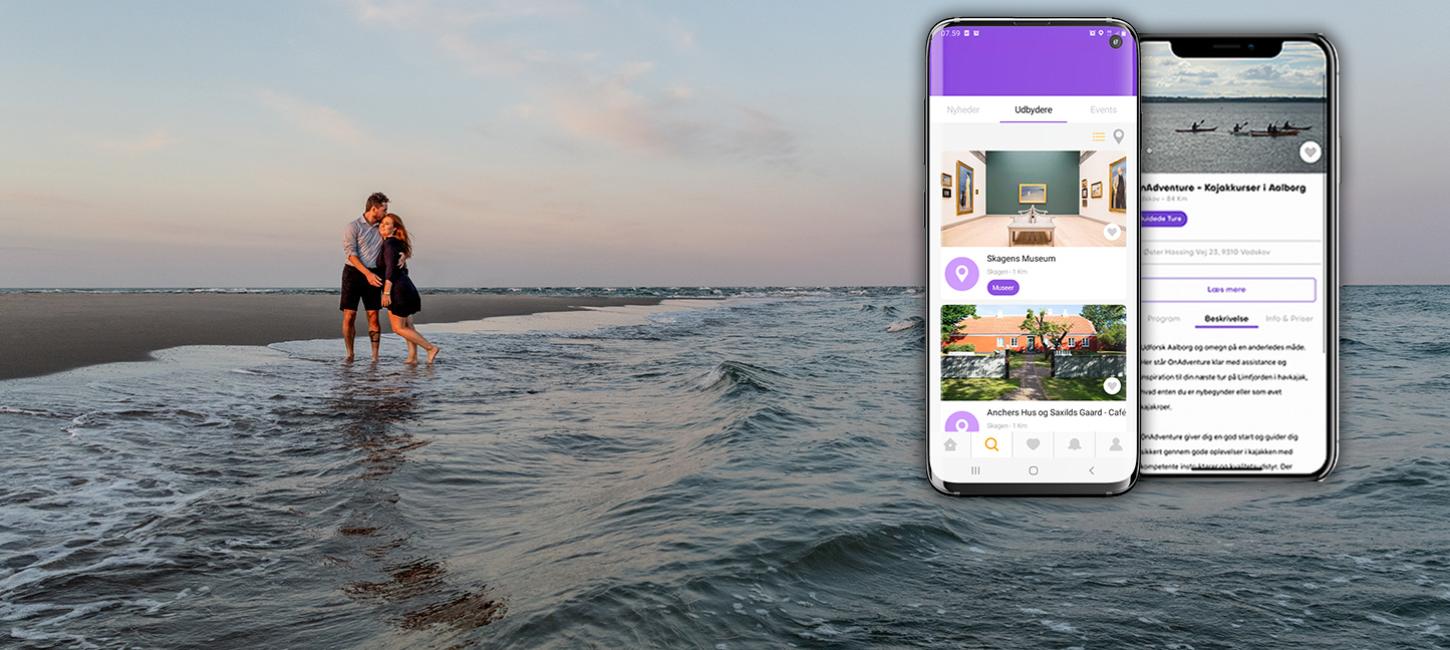 GoVisit - your guide to experiences at your fingertips
Photo:
Mette Johnsen / Enjoy Nordjylland
With GoVisit in your pocket, you can find inspiration for new and exciting experiences in North Jutland. Here you can see all the exciting things that the area has to offer, and with the free app in your pocket, the next adventure is always at hand.
GoVisit is a free offer which gives you a quick overview of good, exciting, fun and different experiences in North Jutland. With the app in hand, you can easily find new experiences close to you.
With the app, you can find experiences based on your interests, save the experiences you would like to visit for later, check in at locations to see the program of a specific day and much more.
Download the GoVisit app from the App Store and Google Play
In GoVisit you will among other things find:
News and offers right where you are
An always updated event calendar
Easy overview of attractions, activities, restaurants and much more
Find your next adventure with the app today - it's completely free.
Download the GoVisit app from the App Store and Google Play