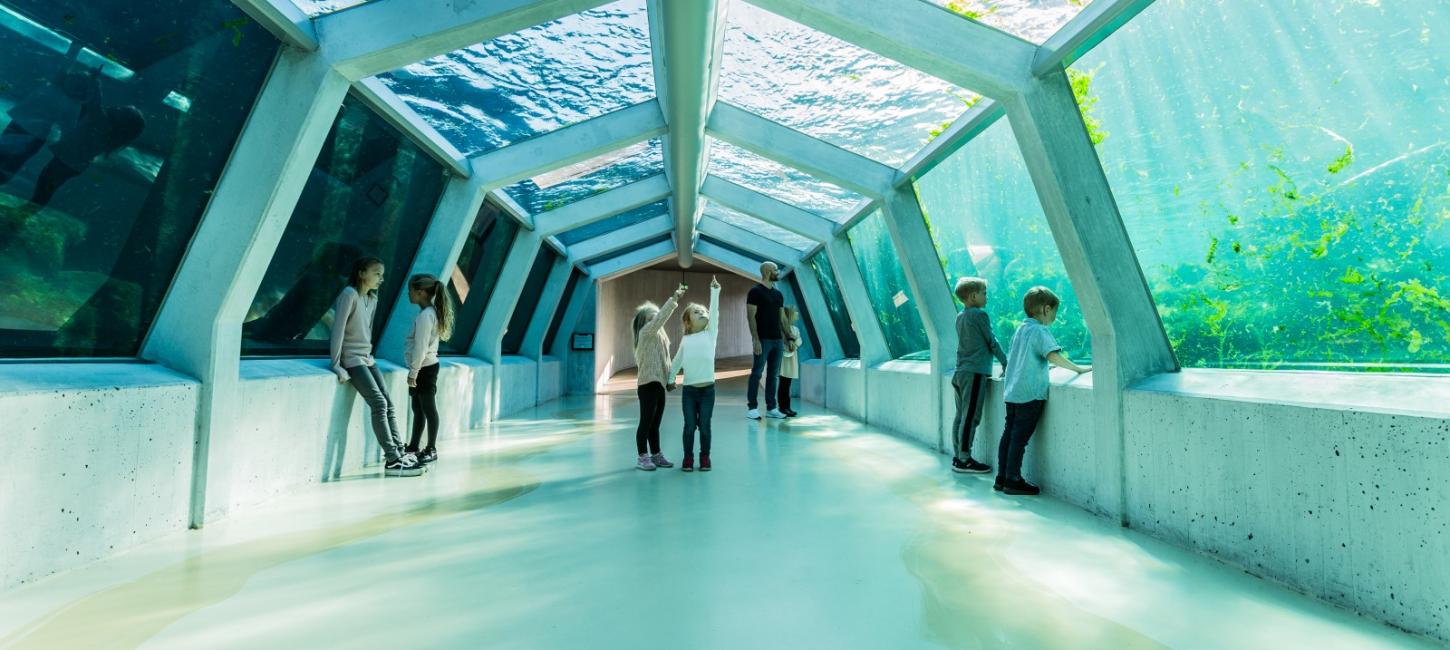 Rainy day activities for children
Photo:
Nordsøen Oceanarium
"I'm boooored!" It's something we don't want to hear from the youngest family members when the whole family is on vacation and supposed to have a good time.
But the Danish weather is known to be quite unpredictable, and when the sky is leaden and the rain is pouring down, it's good to be able to start the car or take the bus and explore some of the many wonderful activities that North Jutland offers - especially for children.
If the kids need to burn off some energy, large indoor play centers like Leo's Legeland in Aalborg or FunHouse in Frederikshavn could be a great choice. The Oceanarium allows the whole family to step into a magical maritime world together - indoors and sheltered from the rain. During school holidays, there are often exciting child-friendly exhibitions in several places, such as at Kunsten in Aalborg. Just to mention a few suggestions.