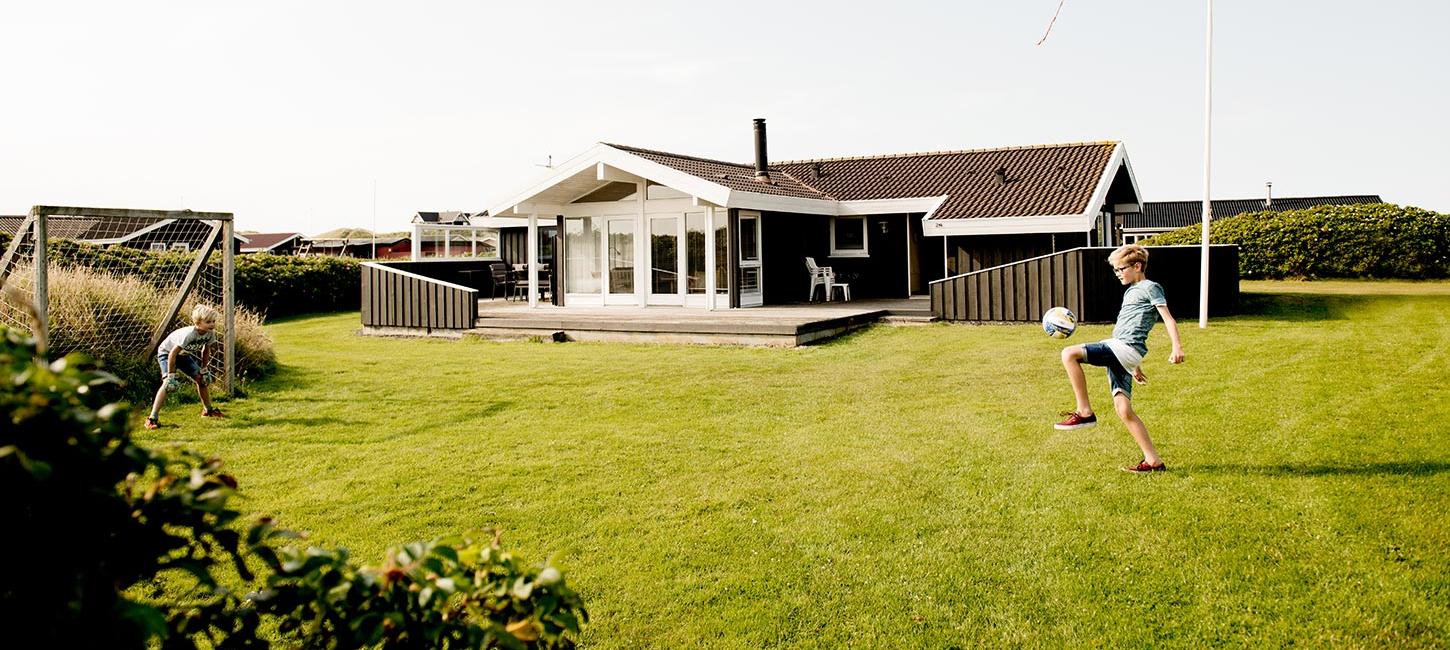 Holiday homes in North Jutland
For many of us, a holiday stay in a danish summerhouse means cosiness, relaxing with the whole family in gorgeous nature, barbecue evenings, maybe board games, playing in the sea, with either a paddling pool or a swimming pool, and sleeping in bunk beds.
All the way up the eastern coast of North Jutland, you can find beautiful holiday homes that are available for hire year-round, and where you can have a cosy time with your family, and get to relax and enjoy each other's company.
Holiday homes of all sizes and price categories are available from both private individuals and rental companies. The challenge then is to work out what you want from your holiday home: A quiet place in the woods or close to a lovely, family-friendly swimming beach? A wonderful place with a pool and all the extras, or something more simple? Will you be bringing the dog? And how many beds will you need? The choice is yours. Have a really great summerhouse vacation!
If you're renting a holiday home in North Jutland, there are all kinds of fun and enjoyable add-ons available to make your holiday even more special. A stay in a holiday home is pure relaxation, but it should also be a base from which you can set out to explore the new and exciting area you have found yourself in. North Jutland can offer a whole range of exciting experiences: Immerse yourself in the history of North Jutland, enjoy the countryside or explore the towns that are full of art, architecture as well as shopping and gastronomic opportunities. When the weather's not right for a dip in the Kattegat, there are plenty of activities that are great for children. There are water parks, or you could visit Aalborg Zoo, Eagleworld or Farm Fun – or call in at one of the many fun parks to be found in north-east Jutland.
Experiences in North Jutland