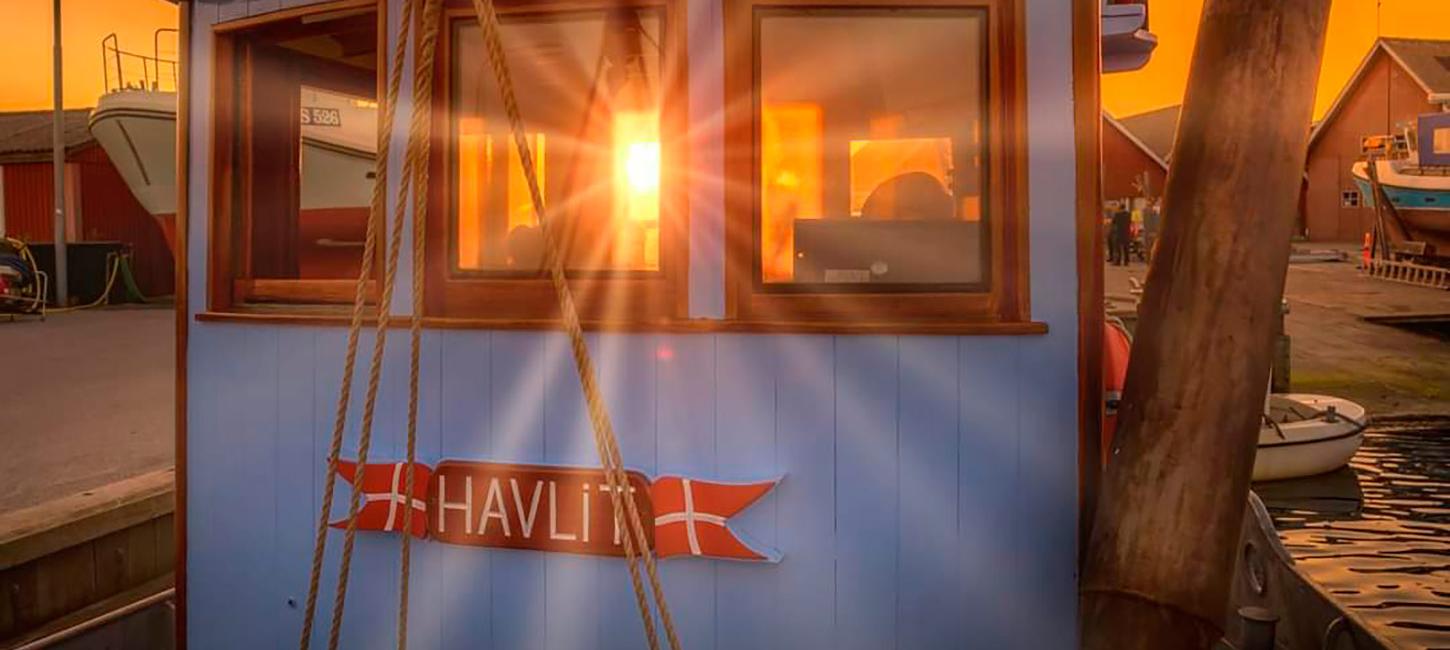 Ålbæk - the village of light
Between Frederikshavn and Skagen is the village of Ålbæk. Here is where you can discover the surrounding scenery, and visit the charming fishing harbour and marina.
Ålbæk is on Skagen Odde, between Skagen and Frederikshavn, which means it benefits a lot from the special light and scenery around north-eastern Vendsyssel. Ålbæk was originally a fishing village, and retains a lot of its authentic atmosphere in the charming port containing fishing and pleasure boats. Fresh fish are sold on the quay to take home for the barbecue at one of the many local holiday cottages, or one of the three campsites close to the town.
Right in the middle
Ålbæk is served by the Skagen line, and from the station in the centre of the village, Skagen and Frederikshavn are just 20 minutes away. But there are plenty of reasons to stay where you are. On both sides of the harbour are white, sandy beaches, stretching as far as the eye can see. Shallow, calm water with no dangerous reefs or undercurrent make them perfect for kids and their parents. The beach at Ålbæk has a Blue Flag and therefore everything swimmers could ask for.
Things to do for everyone
Ålbæk is a great base for getting around North Jutland. The scenery around the village is quite special, with flat salt meadows, the Ålbæk Klitplantage, Råbjerg Mose and Råbjerg Mile, Europe's most northerly migrating dune, and the closest we get to a desert in this part of the world. But without the exotic wildlife. Plenty of that can be found though at the Farm Fun park near Ålbæk, complete with a playground, and where you can meet all the familiar Danish animals, plus kangaroos, emus, pot-bellied pigs, peacocks and many others.
Must-see attractions in Ålbæk