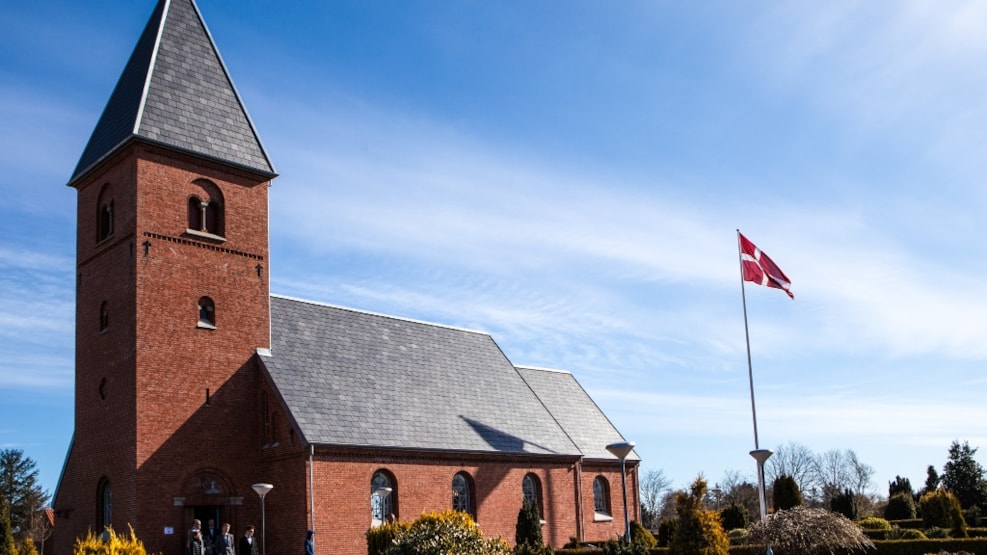 Ålbæk Kirke
In the outer Aalbæk Kirke (church) appears as when it was built in 1897. There are missing a chimney and a door in the choir's east end is bricked up.
The church was extensively restored up to the 100 anniversary in 1997. The blue color and the brick baptismal font is from this year.

The Crucifix on the north wall is made by Niels Helledie. It was acquired in connection with the church's 90 year anniversary in 1987.

The ship, which hangs from the ceiling is from 1910. It is a three-masted schooner named 'Ark' made by Kisby - Frederikshavn.

The church is open all year round - contact the priest to visit.

North and Northeast of the cemetery is a flat landscape with cultivated land, which makes that the church can be seen from all corners of the world.