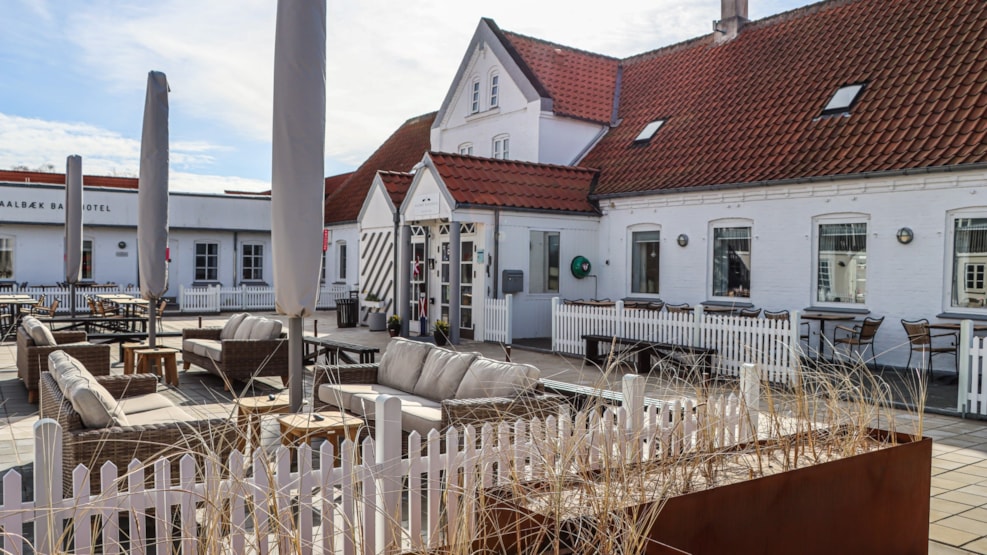 Ålbæk Badehotel
Ålbæk Badehotel is one of the northernmost beach hotels in Denmark, located only 22 km from Grenen by Skagen. The beach hotel offers a haven from the busy everyday life with a calm environment, nice food, and homely atmosphere. At Ålbæk Badehotel, they take pride in providing the best service to their guests.
Do you love nature, a trip to the beach, or a nice round of golf? If so, Ålbæk Badehotel can offer you a trip you will never forget. The beach hotel is only a 5 minute walk from the sea and a 30 minute drive away from 7 different golf courses!
When you book, you get the option between Economy, Standard, or Superior rooms. All 59 rooms are decorated in the cozy beach hotel style (including cable tv and your own bathroom)
Ålbæk Badehotel would also love to help arranging guided tours in the local area. But if you are not a big adventurer, you do not have to do anything other than lean back and enjoy your stay.
Ålbæk Badehotel hopes that you would like to visit their small family located between Frederikshavn and Skagen.