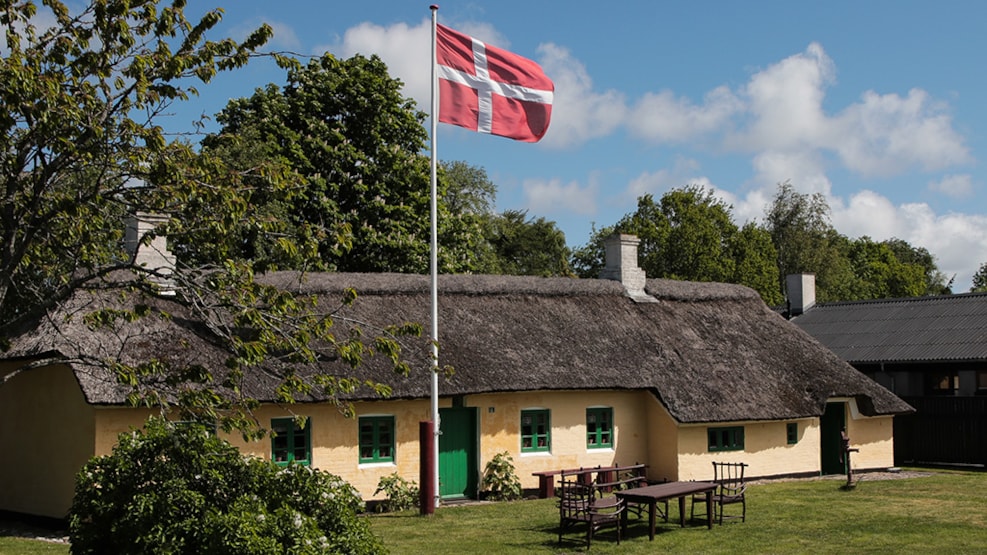 Simons Raalling - Egnssamling
Simon Raalling is Ålbæk's local museum and cultural center.
THE FARMHOUSE:
It is the oldest house in Ålbaek, which is a city with 1.800 inhabitants. The construction of the house is very interesting, as it was built very wood sustainable. This was due to a catastrophic lack of timber, which plagued the area after the ravages of the sand drifts.
The timber which was used to construct the house, was almost exclusively collected on the beach. It was most likely from shipwrecks, which were common for this area at the time.
In the early 1700s, which where when the house was built, there wasn't growing any trees in the area, that could have been used for timber.
THE NAME OF THE HOUSE
One of the last wellknown owners of the house had the surname SIMON, and RAALING is the term for a farmhouse to a farm, which SIMONS RAALING was until the thirties, when the farm buildings were demolished.
The house where inhabited until 1986 – the last 100 years of the Simon family.
THE START OF THE MUSEUM
In 1991 the house was threatened by foreclosure and a following demolition. Through gifts from people in Ålbaek, a group of local citizens succeeded in buying the house and starting the construction of a museum.