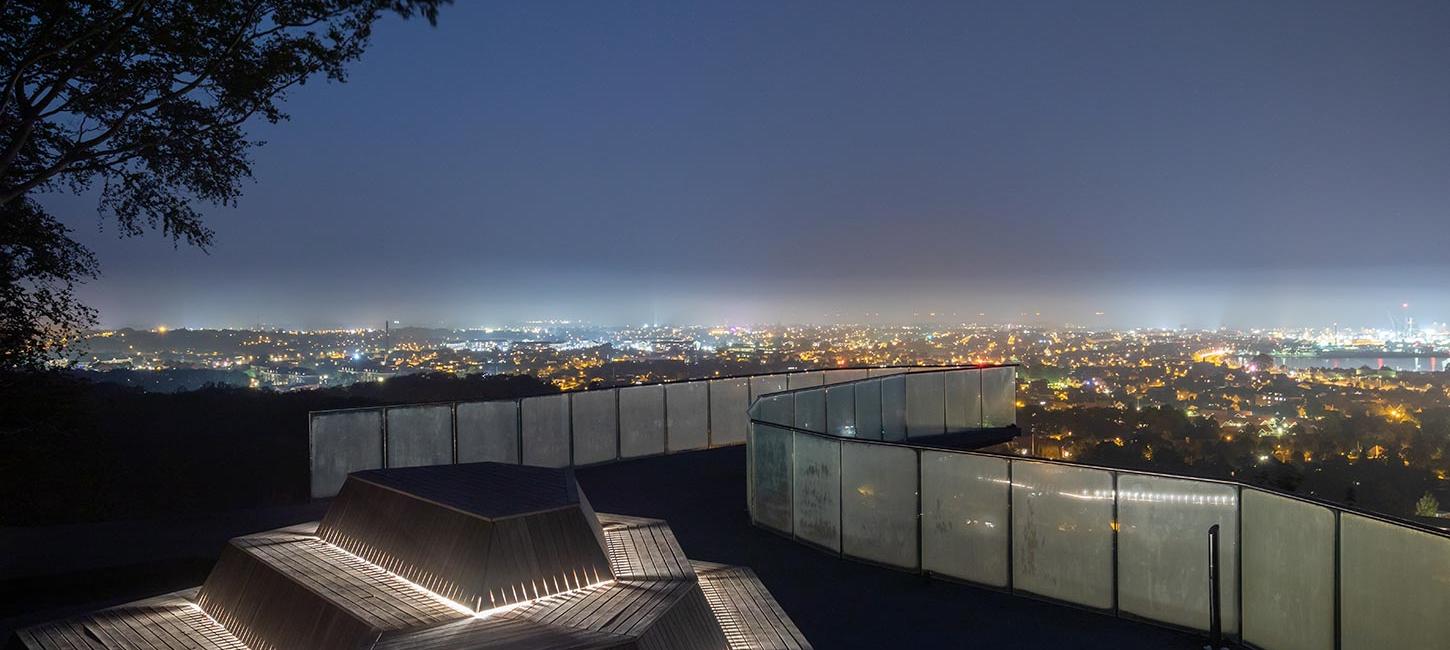 Frederikshavn – always in top form
Known to most as a traffic hub, but Frederikshavn has a lot more to offer. An unusually high number of shops and restaurants, and even the only palm beach in Denmark!
Frederikshavn has its own very special atmosphere thanks to its maritime history, idyllic setting, and the ferries plying back and forth to Sweden, Norway and Læsø. The vast number of visitors to the town (around five million a year) have nurtured a shopping mecca, including one of the country's longest pedestrian streets. Nature also plays a role, with a wealth of activities and things to do on land and sea.
World's most northerly palm beach
It all started in 2004 with 30 palm trees. There are now 100 in the white sand of Denmark's most exotic beach. On a summer's day, when the sun beams down from a cloudless sky, you could almost think you were in the Caribbean. But this is the Kattegat and Denmark at their very best.
Prospect of fun for the whole family
From the unique platform that projects from Pikkerbakken at the southern end of the town, there is a breathtaking view over Frederikshavn and the Kattegat. And the area has attractions such as the Coastal Museum, Bunker Museum and military installations, not to mention the deer park and botanic gardens. As you enter the Port of Frederikshavn, one of Denmark's busiest commercial ports, the Krudttårnet (Gunpowder Tower) stands as a reminder to the days when Frederikshavn was called Fladstrand. It's also a reminder of why the locals go all-in for history every year, and love to invite visitors to their spectacular and colourful Tordenskjold Days.

Just 7 km north of Frederikshavn is the little fishing port of Strandby, a picture of North Jutland idyl. The hub is its picturesque harbour with lots of life, thanks to local fishing boats, and a fleet of yachts and pleasure boats in the summer. Strandby has its own beach hotel and local restaurants, plus a fish auction open to the public.
In Frederikshavn you have to see