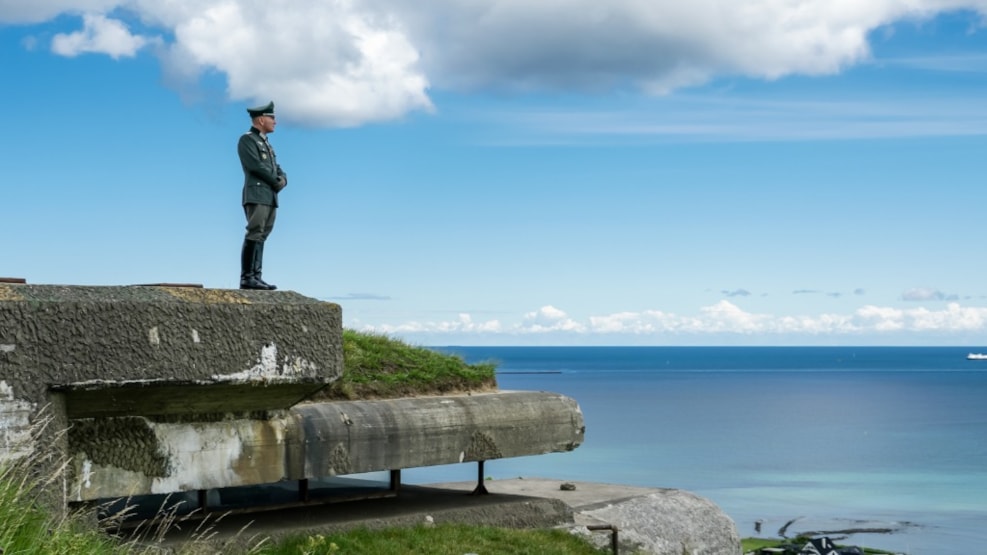 Kystmuseet Bangsbo Fort
Bangsbo Fort is located south of Pikkerbakken. The area is approximately 80m in height and the canons 60m in height.
The fort was builded by the Germans under second world war og was in 1944 armed with fire 15 cm cannons from the cruiser Niels Juel. In total there was constructed 69 concrete installations on the fort – large and small.
Frederikshavn has often played a significant role regarding wars throughout history and Pikkerbakker was almost hollowed out during the second world war.
It is possible to visit the exhibition bunkers and experience interactive communication. The facilities feature a cinema, traditional museum communication and interactive communication.
From the fort there is a splendid view over Frederikshavn and Kattegat. When the weather is clear, you can see both Skagen and Læsø.
Presentation in English
At Bangsbo Fort, signs and displays are presented in English across the museum. Brochures and written information are also available and guided tours can be arranged to accomodate English speaking guests.
Travel sustainably with bus and train in North Jutland
Getting around North Jutland with public transport is effortless. Plan you trip with bus, train or 'Plustur' on rejseplanen.dk.