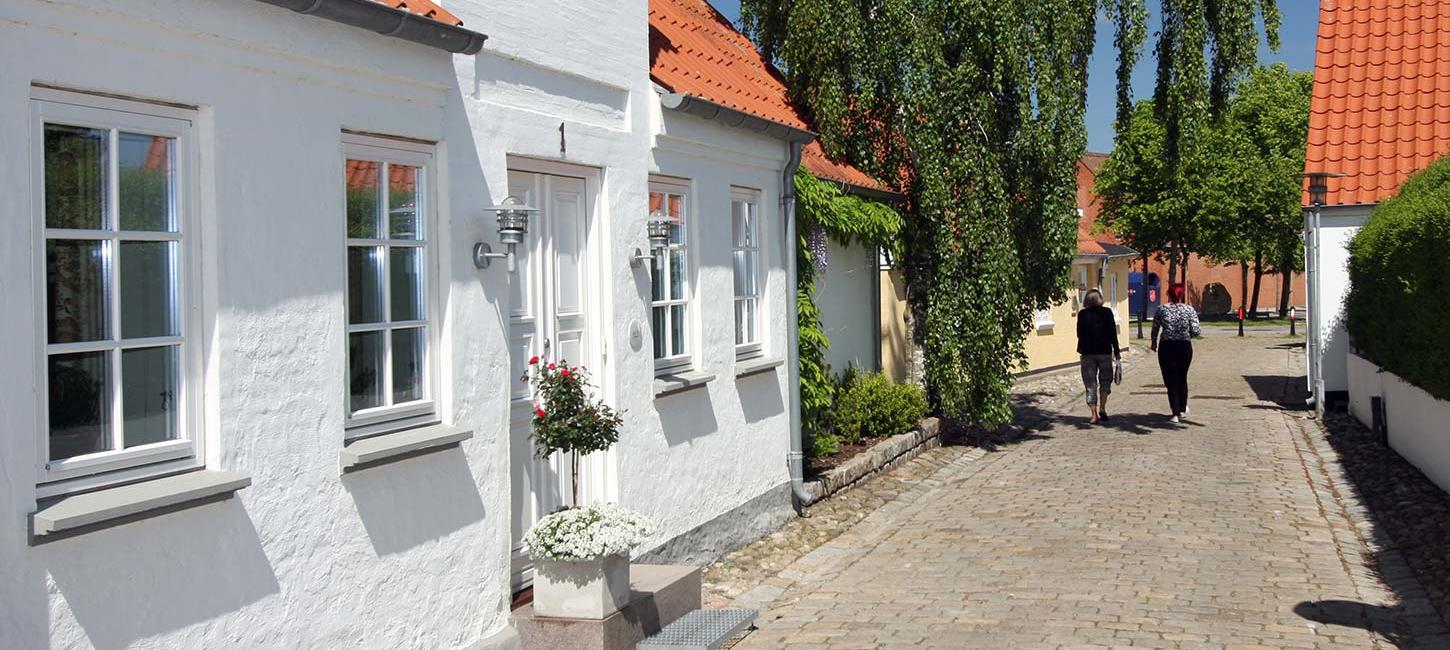 Nibe - a lovely market town
Enjoy the beautiful old town by the Limfjord, filled with cozy houses, intricate streets and a wonderful atmosphere at the harbour. Nibes story dates back to the 13th century, although the importance of Nibe did not get recognized before the 15th century, thanks to the herring industry.
Enjoy the charm of this lovely old town on the banks of the Limfjord, with its crooked houses, cobbled square and maritime atmosphere in the harbour. Nibe's history goes right back to the 1300s, but it was not until the 1500s when it first came to prominence, thanks to herring fishing. 
How important herring were to this little community can be seen in the town's coat of arms, consisting of three shiny herrings, and in the annual herring festival that attracts people from near and far.
Set in nature
Nibe nestles between Nibe Bredning and the low hills stretching from Skal wood to the north, and Lundbæk wood in the south. There are lots of opportunities here for rambling and relaxation, unless you are here for the annual Nibe Festival. When the festival is on, Skal wood is transformed into Denmark's fourth biggest and (according to those in the know) most intimate music arena.
Timber-frame houses and relaxed shopping
Originally, Nibe consisted of tightly-packed timber-frame houses with thatched roofs, but that all changed due to two large fires in 1765 and 1806. There are still many old houses, but they now have red tiled roofs, and the classic elegant windows. There is no shortage of shops in the crooked streets, along with places to eat and cafés. All around the town is the art of Nibe's favourite son, Thorvald Odgaard, whose sculptures not only grace the local streets, but can also be found in Aalborg Zoo and at the entrance to Marselisborg Castle. Odgaard debuted as a jewellery designer in 1997, and his work is still sold locally in Nibe.