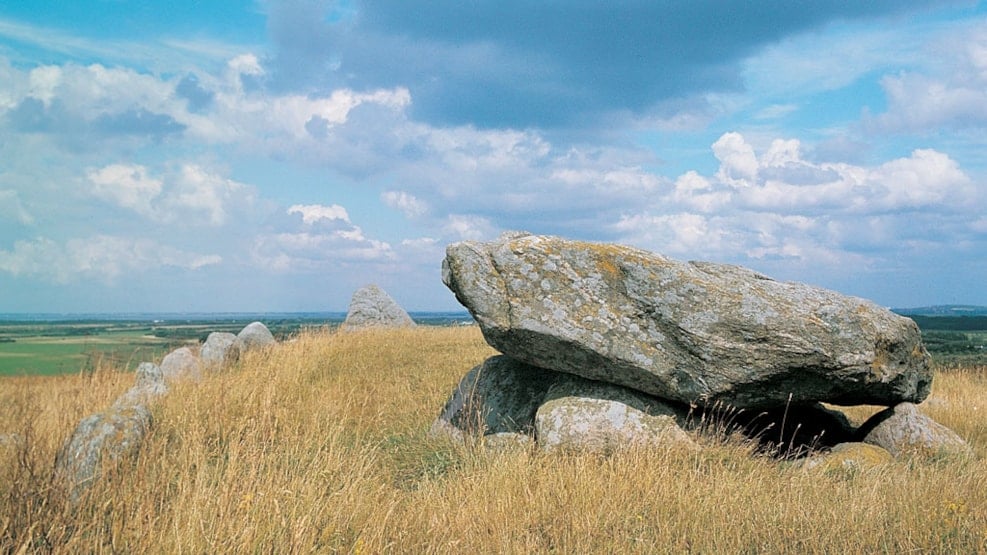 The Neolithic Stone - Troldkirken
One of the most beautiful long dolmens in Denmark, Troldkirken (the Troll Church), is situated on a small hill by the fjord. Troldkirken is from the Neolithic Stone Age and located 12 km west of Aalborg.
The long dolmen is almost 50 metres long, 12 metres wide and encircled by 47 large stones, of which the end stones are several metres high. It became a preserved area in 1809.
Myths and strange episodes by the long dolmen
According to legend, the long dolmen is called Troldkirken (the Troll Church) due to the fact that a troll on the other side of the Limfjord became angry with Sønderholm, because it hated the ringing of the bells from the church and therefore threw a large stone across the fjord to destroy the tower. However, the stone did not reach the church, and instead it formed the large capstone on top of the long dolmen. This stone is said to weigh around 7000 kilos.