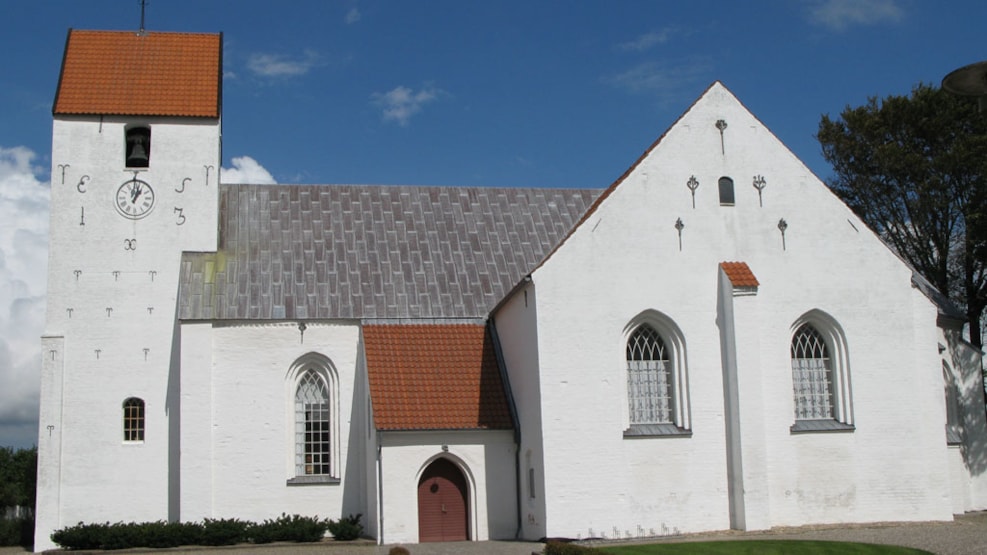 Nibe Church
In 1992, medieval frescoes were created in the aisle of Nibe Church. St. George and his tale of suffering is one of the many stories told by the frescoes, which are made by the Sæby and Sebber Workshops.
Nibe Church was built in the 1400s, originally as an annex to Vokslev. Nibe Church has since gone through an extensive renovation from 1989-1996 and appears as an extremely bright and beautiful building today. The restoration included the church building as well as the church.
The nave of Nibe Church is one of the most peculiar and distinctive naves in Denmark, as it is a herring fishing boat. This is intended to symbolize the original prosperity of Nibe, which was the herring fishery at the Limfjord.