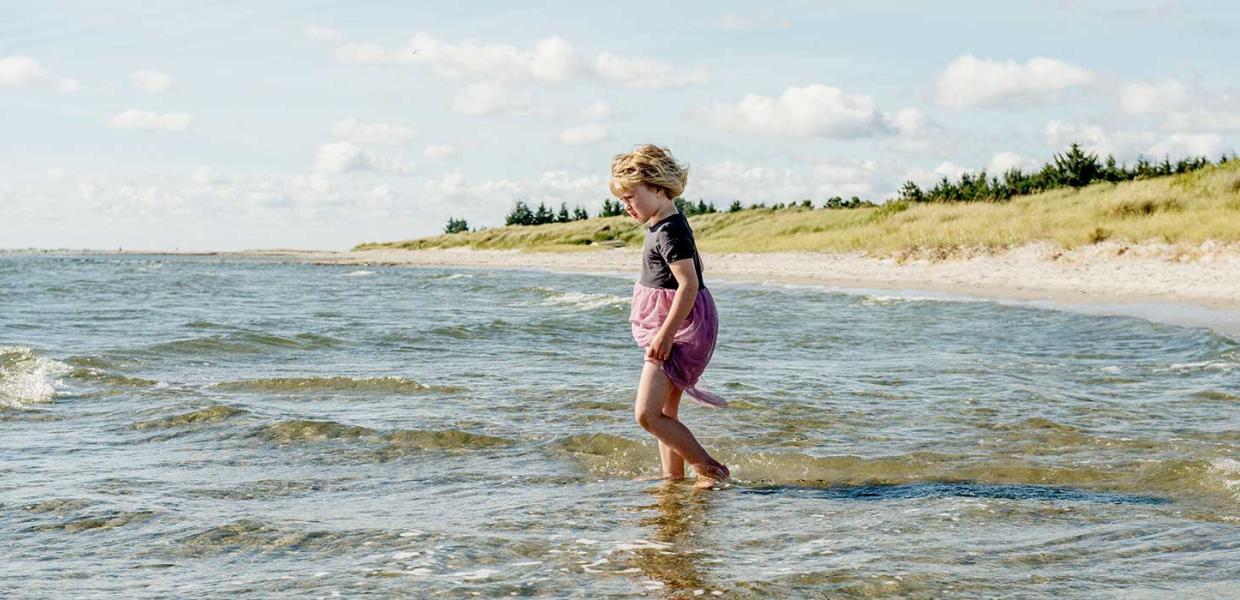 Photo:Mette Johnsen
See and enjoy
The Kattegat coast has lots to offer in the way of memorable experiences and activities for the whole family. Watch the sun rise, play with the kids on the water, or simply enjoy relaxation in the charming harbour and seaside towns.
The Kattegat coast is renowned for its child- and family-friendly beaches. The water is calm and shallow, with wide, safe beaches, perfect for a day at the seaside.
Outdoor activities
Experience the Kattegat coast through outdoor activities. Hike along Jyske Å, spend a day on the water with paddleboards, or hop on a bike for a ride through Lille Vildmose.
Art and Culture
Kattegat kysten byder på et væld af kulturelle oplevelser. Oplev alt fra smukke, historiske slotte- og herregårde, museer, flotte parker og interessante kunstmuseer, når du besøger byerne langs med Kattegat.
Attractions in North Jutland
No need to feel bored in North Jutland. The countryside is outstanding, and is just waiting to be explored. The museums and galleries are fascinating, and love to welcome visitors, and tours around the castles and manor houses give a glimpse of the area's magnificent history.