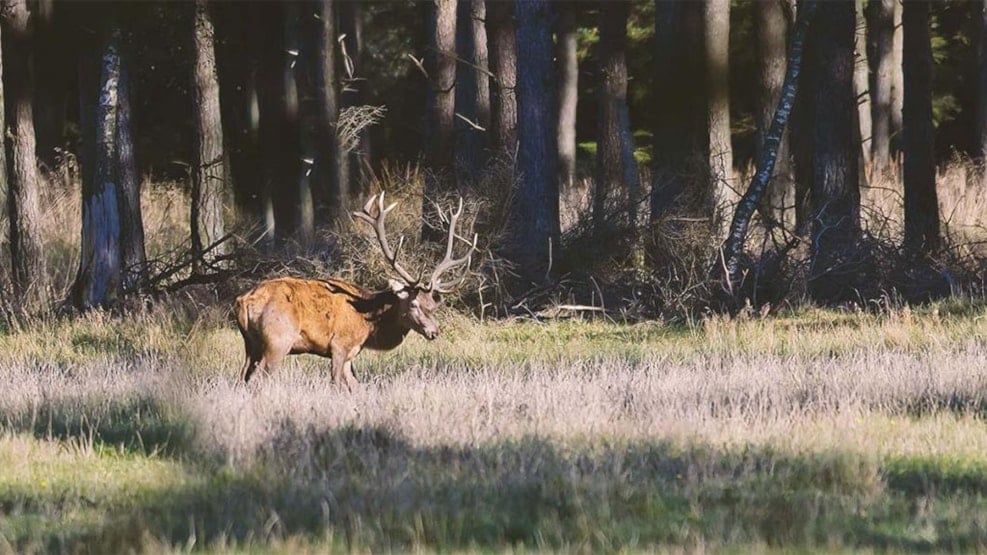 Lille Vildmose
Experience the great wilderness of Lille Vildmose and see if you can spot eagles, deer or moose. Just a 30 minute drive from Aalborg lies Lille Vildmose – a truly magnificent Danish wilderness.
Visit Lille Vildmose (little wild bog) which, despite its name, is Denmark's largest protected area, with a total of 76 km2. See if you can spot the sea eagle or the golden eagle at Tofte Lake Tower or one of the many lookouts. You may also be lucky enough to see red deer or wild boar. Or maybe you come across the moose, which is the largest of the world's living deer species. You can also take the whole family with you to Lille Vildmosecenter, where you can experience being an eagle in the eagle simulator, visit the nature playground and see exciting exhibitions in the center.
Nature experiences with guide
Experience the ground moving in the bog, the bird life, hear about the carnivorous plant Sundew or see when the nature guide skins a red deer - yes, Vildmosen offers many different and exciting tours. Walking in the bog, you discover that new and interesting topics are constantly popping up. It will never be boring to take a tour with one of the very enthusiastic nature guides. From February to October there are guided tours, so bring the family and enjoy a day or two in the Danish wilderness.
Guided tours in Lille Vildmose
Lille Vildmose on your own
Get a good overview of the entire area of Lille Vildmose, and pick the nature experiences you find most interesting. The family can ride around in a car or by bike and make stops along the way. In several places you will find tables and benches where you can enjoy your food in peace and quiet, close to nature.
You can find a brochure, at Lille Vildmose Visitor Center.
Play and learn in Lille Vildmose
Lille Vildmose has a large nature playground. Here children and childish souls can learn about the plant and wildlife of the bog. Learn about spiders, bats, badgers and more. In the book "Lille Vildma fra Vildmosen" you will find 20 fairy tales written by Leif Andersen and the nature guides. You can buy the book in Lille Vildmoseshoppen.
Travel sustainably with bus and train in North Jutland
Getting around North Jutland with public transport is effortless. Plan you trip with bus, train or 'Plustur' on rejseplanen.dk.