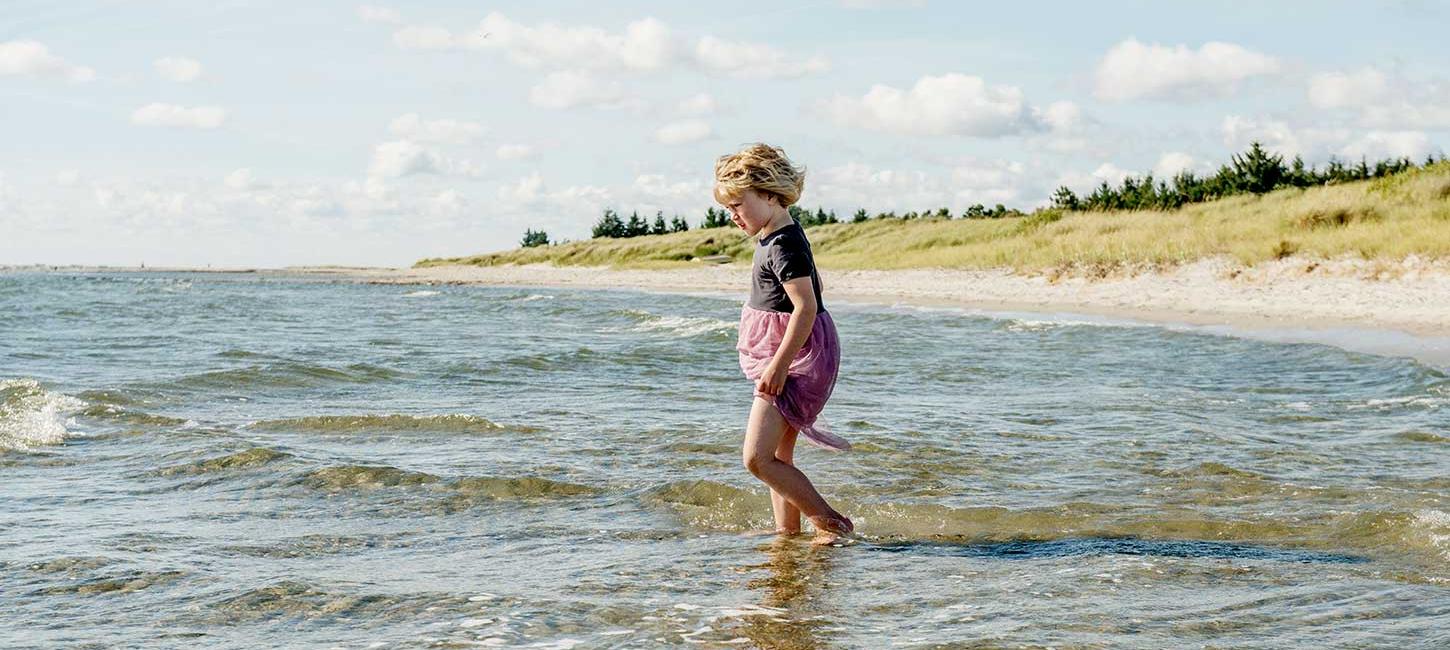 Hou – a true holiday paradise
Hou oozes holiday atmosphere, with its marina, great beach and the surrounding scenery.
Hou is a port on the Aalborg Coast, which also includes Hals, Egense and Dokkedal. The actual harbour is quite small, with room for 175 boats, but is atmospheric, and has all the necessities for sailors. However, in common with the other towns on this stretch of coast, Hou is renowned for something else: some of the finest beaches in northern Europe.
Find your own desert island
The beaches of Hou, Bisnap to the north and Hals to the south are simply a holiday paradise. The sand is white and fine, the waters clean and the waves small and friendly. They are also shallow for some way out, meaning the kids can safely play close to the shore. That's if they don't want to build sandcastles or romp in the dunes, of course. In contrast to the North Sea coast, which is eating into the beaches, the Kattegat is actually very generous. Sand and clay wash up on the shore, creating new opportunities. Such deposits actually create small islands. You can wade between them until you find just the right one for a day's sunbathing.
Lots of activities
There's plenty of room on the beach for games, quiet contemplation and activities. The many holiday cottages in the area create the right conditions for events, and there are plenty of ice cream booths, playgrounds, minigolf, galleries and physical activities. The scenery itself is worth a visit alone. The lovely coast stands in the lee of extensive woodland. And with sunrises on many mornings that are well worth getting up to see. There's lots to do here on land and sea and for all ages.