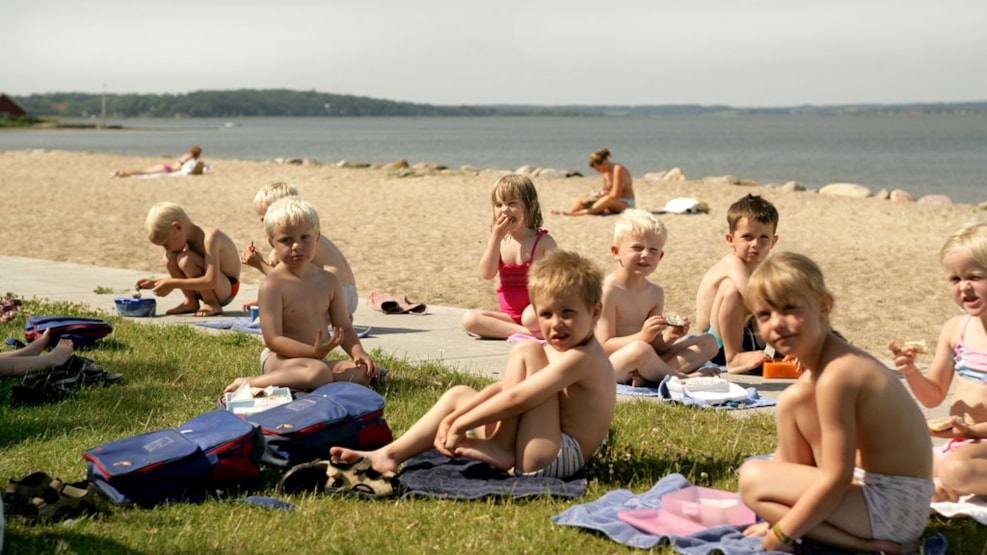 Nibe beach
North Jutland has some of Denmark's best and most tourist-friendly beaches, and Nibe Strand is no exception. The beach is right next to the Limfjord and thus offers safety and pure relaxation.
At Nibe beach you can enjoy wonderful moments all year round as the beach is the perfect place for a walk in the cool winter weather and for a family outing during the summer. Nibe beach provides the perfect opportunity for an outdoor adventure by the Limfjord, whether you are jumping into the water or fishing for fish or crabs. One thing is certain - here you will find beautiful natural surroundings for your adventure.
Near the beach, you can find Nibe Lystbådehavn which is the marina and Nibe Fjordbad, where you can experience the maritime atmosphere and play on the small cosy playground. Nibe is a town worth the visit as the pedestrian streets offer wonderful cafes and good shopping opportunities. In addition, you can also find other small sights worth visiting in the area.
Read for more information about Nibe beach in Nibe (in Danish)…