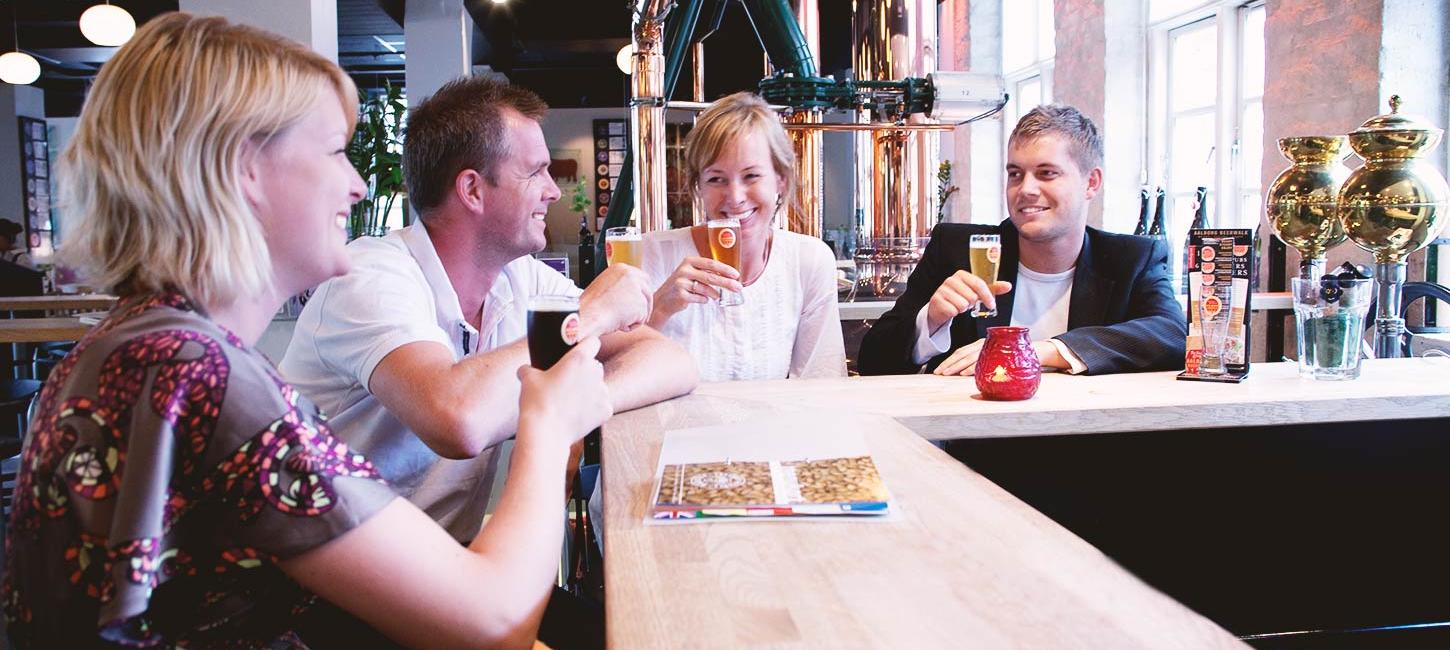 Aalborg BeerWalk
Treat your family, friends or yourself with an Aalborg Beerwalk and taste 6 well-poured speciality beers in some of the lovely pubs in the heart of Aalborg
Aalborg BeerWalk is the concept that can be enjoyed all year round - at the pace and company that you feel like. Several pubs makes it possible to choose exactly the place or places that suits you and your company.
With Aalborg BeerWalk, you can choose whether you want to stay in one pub and enjoy all your 6 beers, or whether you want to experience what the different pubs have to offer.
Aalborg BeerWalk is suitable both for a personal experience, or as a good gift and only cost 159 DKK.
Aalborg Beerwalk kit contains:
Exclusive Aalborg Beerwalk tasting-glass
6 vouchers for 15 cl. beer (0,9 litre beer)
Written guide to great pubs in Aalborg
Enjoy!
Plan your own BeerWalk
The following pubs are a part of Aalborg BeerWalk, but it's up to you, which ones you want to visit.
**BEWARE of the different opening days and opening hours at the pubs**