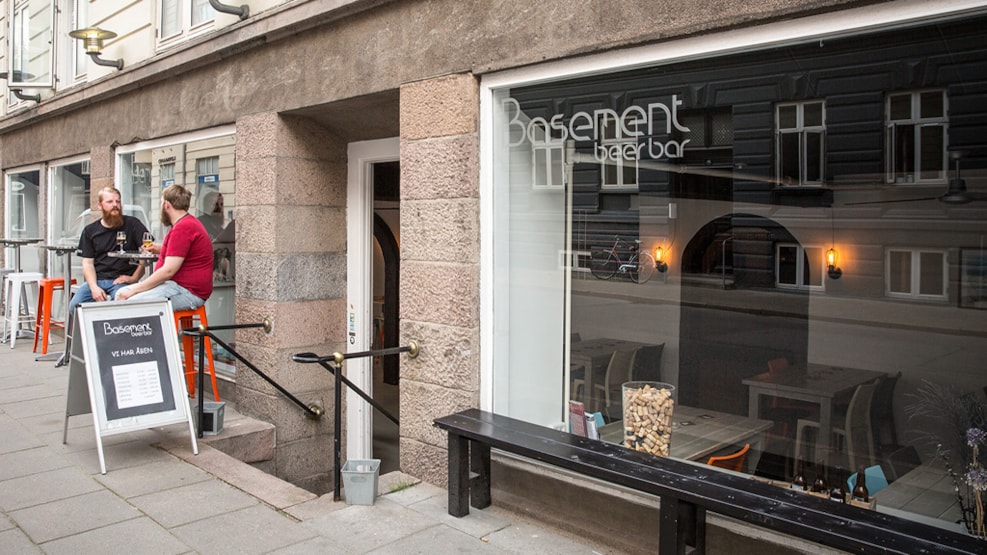 Basement Beer Bar
The concept of Basement Beer Bar is intended for the beer enthusiast looking for new and interesting beers, or the curious type, who values a glass of well-served quality beer in authentic surroundings.
Entering the basement, you are welcomed by the competent and committed staff that guide you through the different beer-types, which range from porters, IPA's to ales and stouts from breweries from all over the world that you can choose from their 20 taps.
Wide selection
This concept, which is unique for Aalborg, emphasises a continued renewal of the selection. On the tap list behind the bar, there is an approximate weekly addition of three new beers, which gives you the possibility to experience a new and interesting beer every time. Whether you are into tastes of hop, malt or fruit, Basement Beer Bar has something to offer. If you want to be updated on the showcases of their new variants on the taps, simply follow their Facebook page
Ideal for a cosy night with friends
Basement Beer Bar offers a selection of board games for general use. At the large wooden tables you can challenge your friends in a game of Ludo, Risk or Monopoly. 
If you are just into a quiet conversation over by a delicious beer simply find a place by the windows where you can sit and observe the lively life of Aalborg passing by right outside.
Basement Beer Bar is Monday through Sunday – however, with differing opening hours.