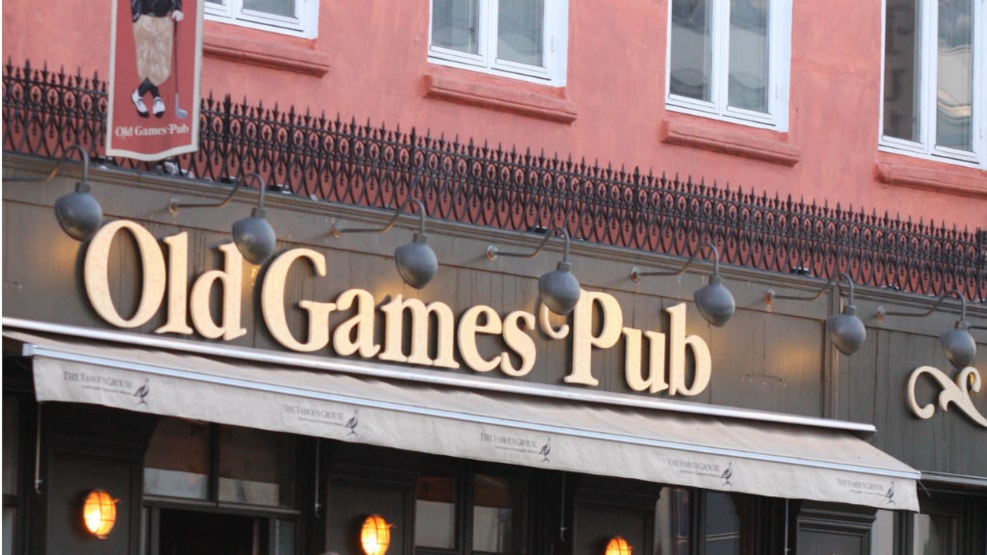 Old Games Pub
Old Games Pub can boast of all elements that characterise a true English pub with its cosy furnishing, well-served pints, a great location in the heart of Aaalborg, and live music four times a week.
Live Music and sports
At Old Games Pub you can always watch a football match or other sporting events on the TV.
Thursday through Saturday, you are welcomed by the tunes of live music, played by some of the best in the business – and off course, it is free. On selected Wednesdays you can experience the sounds of "Wednesday-Jam", primarily in the Rock/Pop genre. The music appeals to anyone who enjoys popular music with timeless classics, but also new hits that invite you to sing-along and dance.
Wide selection of beverages
Old Games Pub offerd a variety of different beverages. This includes everything from Grimbergen beer and Crowmoor Cider on the tap, bottled beer, such as Crabbies Ginger Ale and Bullmers Pear Cider, as well as a long list of whiskeys and rums.
Old Games Pub is open Thursday through Saturday – however, with differing opening hours.