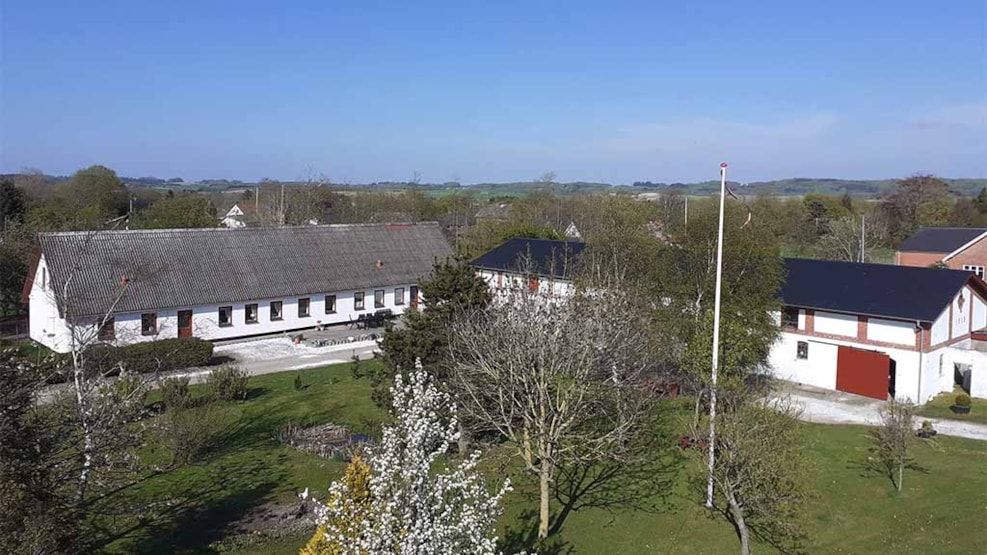 Toftegård Private Accommodation
Welcome to Toftegård - holiday in the country close to the city
Toftegård is located in the idyllic village Sterup.
Toftegård offers private accommodation in an apartment on the ground floor with separate entrance.
Here you have all the necessities you could need for general use:
Own kitchen with refrigerator, oven, microwave oven, dishwasher etc.
Bathroom with washing machine
Bedroom with double bed (2 persons)
Dining- and living room with sofa bed (2 persons)
Toys for the children
At Toftegård you can say hello to the chickens, kittens, doves and the family's dog.
Prices
The price for booking the apartment at Toftegård includes per night you stay, regardless how many persons you are staying. The more nights you stay, the cheaper the price will be per night.
Price 1st night: 350 DKK
Price 2nd night: 300 DKK
Price 3rd night and onward: 250 DKK
They accept cash and MobilePay.
Booking
Booking of the apartment can only be done by phone and e-mail:
Phone: +45 28 92 14 30
E-mail: piaogejvind@live.dk
Location and experiences
Toftegård is located in Sterup approx. 250 metres from Sterup Village Hall. The town has a playground, town park with a small lake, pavilion and more.
From Sterup there is approx. 3 km to the bigger town Jerslev, in which you find a pizzeria, Jerslev Inn, grocer's, Jerslev Multipark and more.
Sterup is located in the centre of North Jutland:
30 minutes driving north of Aalborg
20 km to Voergaard Slot
25 km to Børglum Kloster
30 km to Løkken on the west coast
30 km to Sæby on the east coast
35 km to Asaa Harbour and Beach
1 hour driving to Skagen
From Sterup there is 8 km to Søheden Forest Complex and Jyske Ås, which offers wonderful experiences in unique nature and protected areas.
The national hiking route, The Ancient Route Hærvejen, also passes by here.