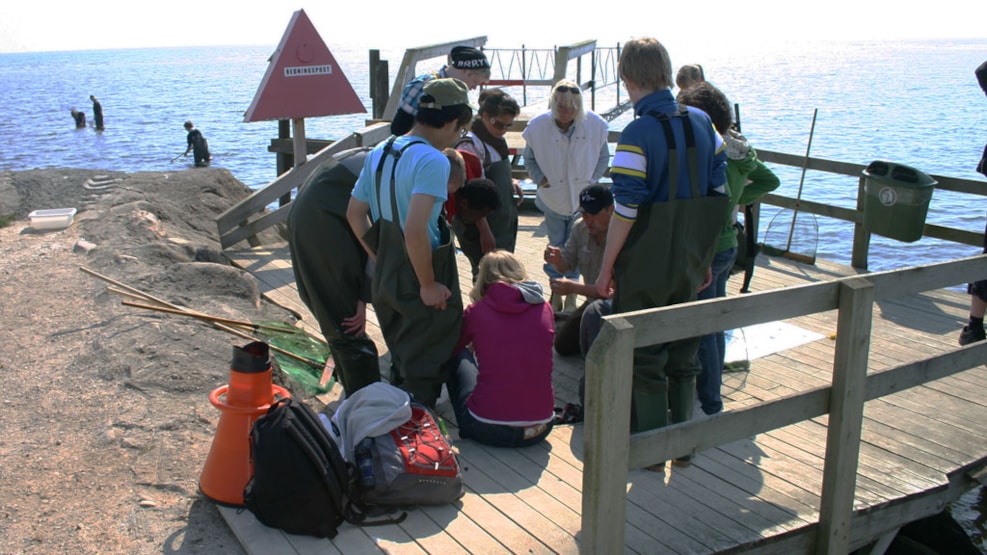 Stejlgabet
Stejlgabet (meaning the Steep Chasm) is an old fishing spot. Nowadays, the only fishing you will find here is hobby fishing, although it has only been a few years since the area was teeming with life.
Stejlgabet is located north of Dokkedal and east of Mulbjerge, a scenic moraine with a fantastical view of the ocean to the east and Lille Vildmose to the west. Stejlgabet is, as can be concluded from the name, a steep valley to Mulbjerge, which makes it possible to go all the way down to the sea.
A trip to Stejlgabet and the surrounding nature gives unique experiences and knowledge about the area for both young and old. The coastline is teeming with fish, shrimp and all sorts of sealife, and there is a pier to take you beyond all the seaweed and out into the clear water for swimming.