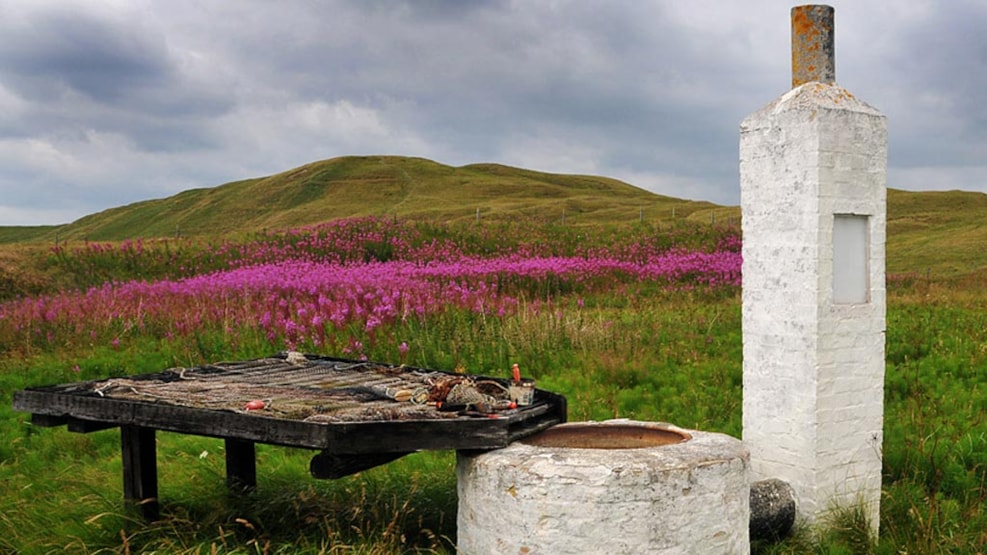 Mulbjerge
Near the town of Dokkedal, you will find the moraine called Mulbjerge, which is characterized by its scenic view of the Kattegat and Lille Vildmose. The area reaches heights of 30 meter above sea level.
From the town of Dokkedal, a valley cuts its way through Mulbjerge towards the coastline. The valley's name is Stejlgabet (Steep Chasm) and by the mouth of the river nearby, you might meet the odd fisherman. You will also find a pier, so you can dip your toes in the clear, blue waters.
In the southern part of Mulbjerge, Gulhøj is the tallest point, where the grass is kept down strictly through grazing. After a hike up the hill, you can enjoy a beautiful view of the Kattegat. Via the snaking pathways, you will discover fields, pastures, woods and corrals for sheep and the like.
Beautiful plants and majestic birds
By the steep hills, there is a lovely oak forest, and near the more open spaces, you will find all kinds of plant life native to Denmark. You will also find that the area is teeming with songbirds of any and all kinds. There are also larger birds like hawks and falcons, and, if you are lucky, you might even spot an eagle.
Outdoor activities
Mulbjerge has great opportunities for outdoor activities. For instance, there are several hiking trails in the area. If you are into activities on the water, the area is also great for kite surfing.