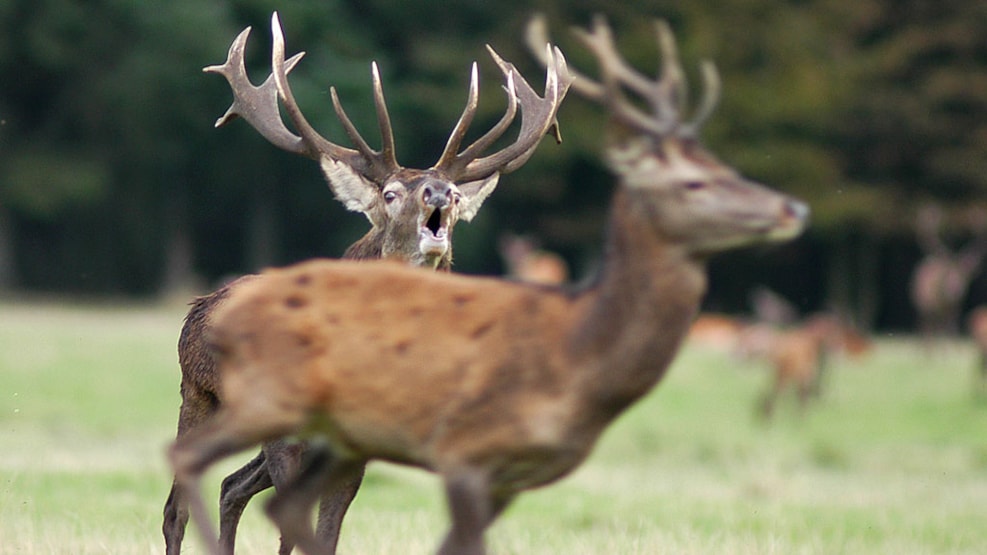 Høstemark Forest and Marsh
Høstemark forest and marshlands cover 570 acres of Lille Vildmose, and offers a rich wildlife and plantlife. See redstarts and starlings nesting in the trees and experience the quiet of the pine forest.
The forest has been a grazing forest for decades, with free-range cattle and swine. In 1933, 80% of the area was fenced in, and since then, the grazing deer have maintained the open plains and created habitats for many animal and plant species.
In 1999, the golden eagle landed in the area and started breeding. You might still be lucky enough to spot one of these majestic birds soaring over the marsh and forest. You can also find several kinds of fungi, moss, beetles, and butterflies, as Høstemark has more than 6,000 registered species.
Guided tours and lunch at Café Soldug
Experience the scenic nature up close and personal, when Lille Vildmosecenteret invites you on exciting tours during the summer half. Before the tour, you can also enjoy lunch at Café Soldug, the center's own café, which serves many different kinds of food and drinks.