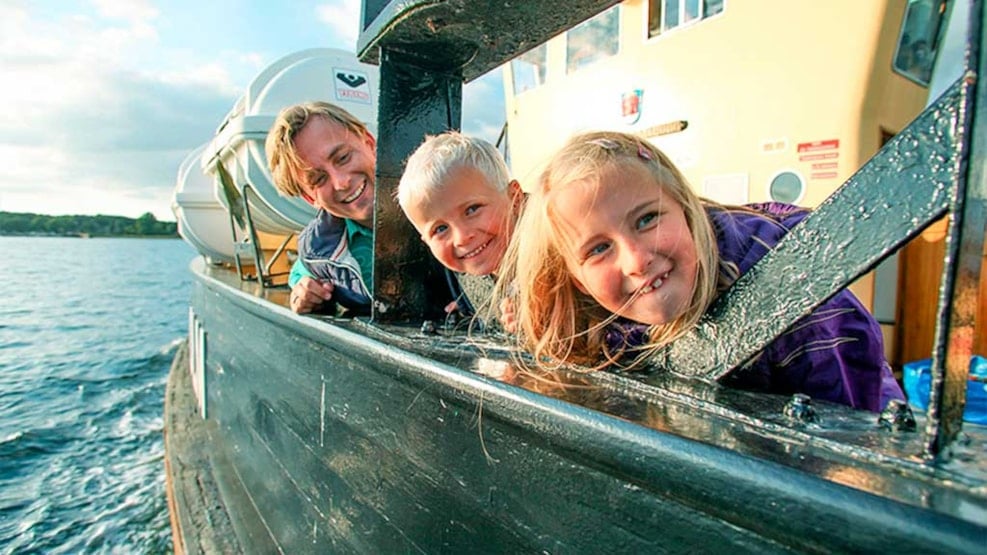 Egholm
Egholm is placed in the middle of the Limfjord between Aalborg and Nørresundby. In just a few minutes, you can sail from the western part of Aalborg over the Limfjord to the small island Egholm.
The island covers 605 hectares and the main part of the island is cultivated, however it is still possible to enjoy the original and beautiful nature. Egholm Beach is a nice and very shallow beach and with the short ferry route, the beach is not far from the centre of Aalborg. On the island, a network of paths have been established, taking you to different vantage points where you can see the Limfjord and the nearby range of hills. You will get the best experience on the island on foot or by bike.
Restaurant at Egholm
On Egholm, you can find Restaurant Kronborg. The restaurant is only open during the summer and it is the only restaurant in Northern Jutland with an eco-label.
Accommodation
You can spend the night in one of the shelters on Egholm if you feel like sleeping in the nature. There are three shelters with room for eight persons in each and there is a fireplace. Toilet and water is located nearby.
For those who appreciate a real bed, Egholm Vestergaard offers accommodation for groups and dinner arrangements.