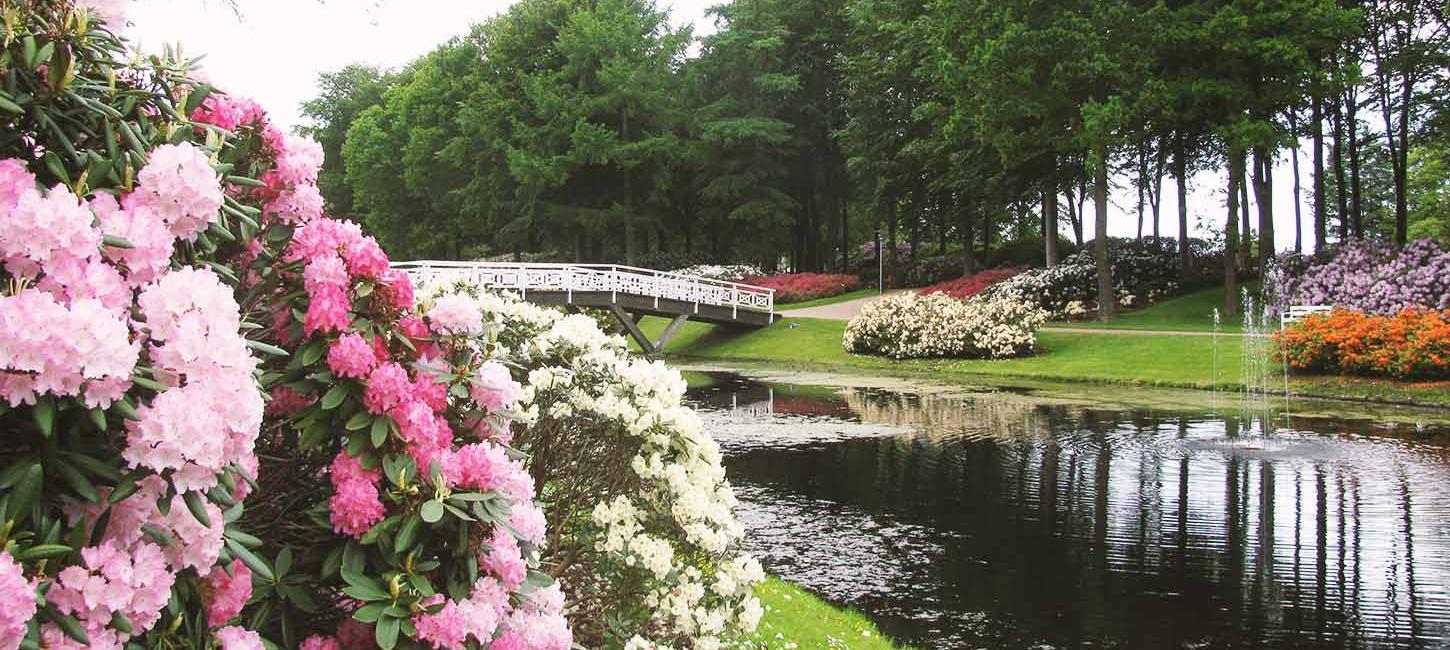 Brønderslev - an exciting trip into town
Photo:
Brønderslev Erhverv
Brønderslev is a modern town with a special story and lots of things to offer. You can go shop in one of the many stores, taste 'Vendsyssel' at one of the many restaurants, visit the beautiful Rhododendronpark and much more.
Brønderslev is a modern town and perfect when you need a break from the great outdoors.
You can shop here amongst the wide range of retail on offer, enjoy a taste of Vendsyssel at one of the many places to eat, or explore the town's exciting galleries and specialist shops. If you're interested in church culture, then Brønderslev new and old churches are worth a visit. The latter was built in 1150 of granite blocks, and has an altarpiece and pulpit in the Renaissance style from around 1600. North of the church is a unique woodland cemetery, the only one of its kind in Denmark.
Flowers for everyone
The town's icon and trade mark is the Hedelund Rhododendron Park, with over 10,000 plants, making it one of the biggest in northern Europe. Between May and June, it puts on an orgy of colour and fragrances, when over 130 varieties are in bloom.
The park was created in 1994 on an existing park dating from 1890, retaining the imposing beech trees which are over 100 years old. Enjoy a picnic overlooking the expansive lake, with its white bridges, ducks and swans.
Get close to deer
Just north of Brønderslev is a true oasis. 20 hectares of mixed woodland, with something for everyone. It features extraordinarily rich wildlife, with red deer, stunning peacocks, pheasants and huge Koi carp in the lake. Kids love the place, as they can get right up to the deer to feed them through the fence, and then let off steam on the playground for the smallest, or the adventure playground for the older ones, with swings and a zip line. If you're in love, see if you can find the lover's walk that criss-crosses the other paths.
Det skal du se i Brønderslev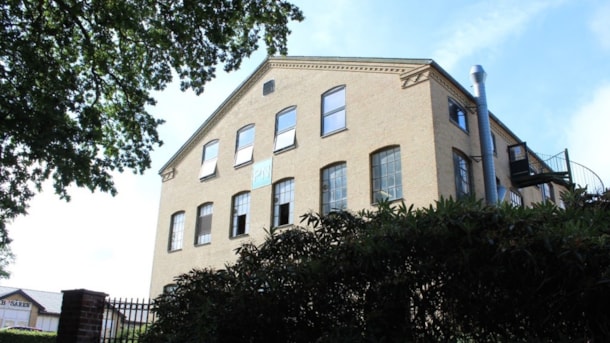 Photo:
Museum for Forsyning og Bæredygtighed
Vildmose Museum
The museum is a cultural and historical regional museum with varying special exhibitions, representing the history of the Great Wild Moor from "the Neolithic sea bed to arable land" by means of a moor...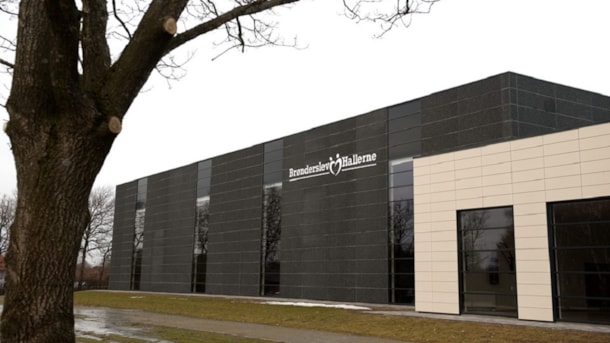 Photo: Brønderslev Erhverv & Turisme
Photo: Brønderslev Erhverv & Turisme
Grindsted Plantation
Grindsted Plantation is a nature area close to Brønderslev with great hiking trails and nature experiences.