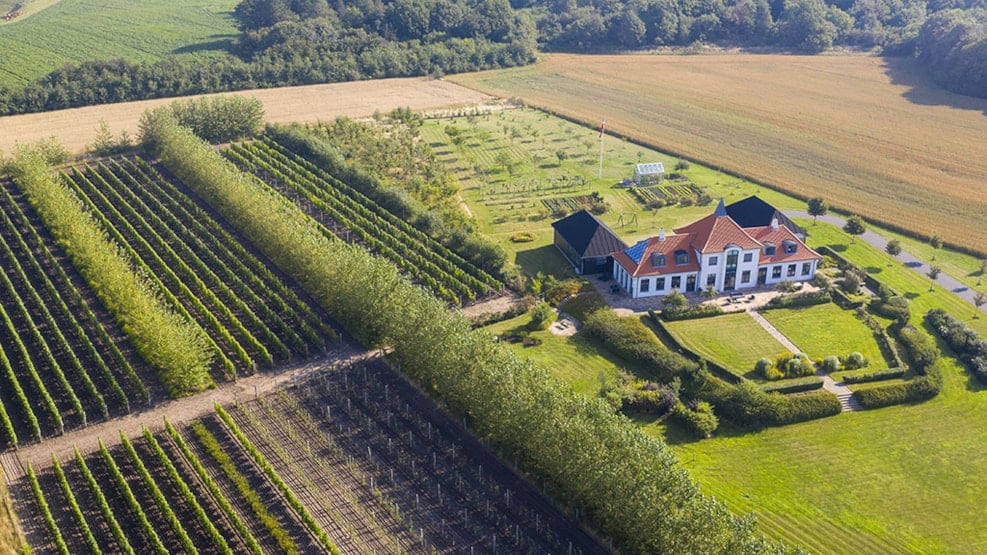 Nygaardsminde Vineyard
Nygaardsminde Vineyard is located at a latitude of 57,29° and is therefore registered as Denmark's northernmost professionally growing vineyard. And perhaps also the best? Visit and judge it yourself!
To many, the phrase "Wine made in Denmark" sounds a bit odd; however, the truth is that Danish vines are grown for wine - and not just for the sake of it. Gitte and Jan Lunde from Nygaardsminde have accepted the challenge, and they welcome you to a guided tour and wine tasting by appointment.
The name Nygaardsminde originates from a property that used to be located just south of the field that is now used for the vine.
Jan Lunde bought the plot in 2007, and as he saw the south facing hillside, he thought to himself "We ought to grow vine here!"
The first 500 vine were planted, while the estate was renovated in 2010. But the otherwise idyllic story turned dramatic: Just after the vine was planted, they were stolen! Yet, the thieves had hidden it by the windbreak just beside the field. Jan found and re-planted the vine just after giving it a helping hand of first aid and loads of water.
By October 2013, 300 out of the 500 vines were ready for harvest for the very first time. This day, the production has grown on a large scale, and 2.000 vines are grown organically, nursed for, and, of course, handpicked every year.