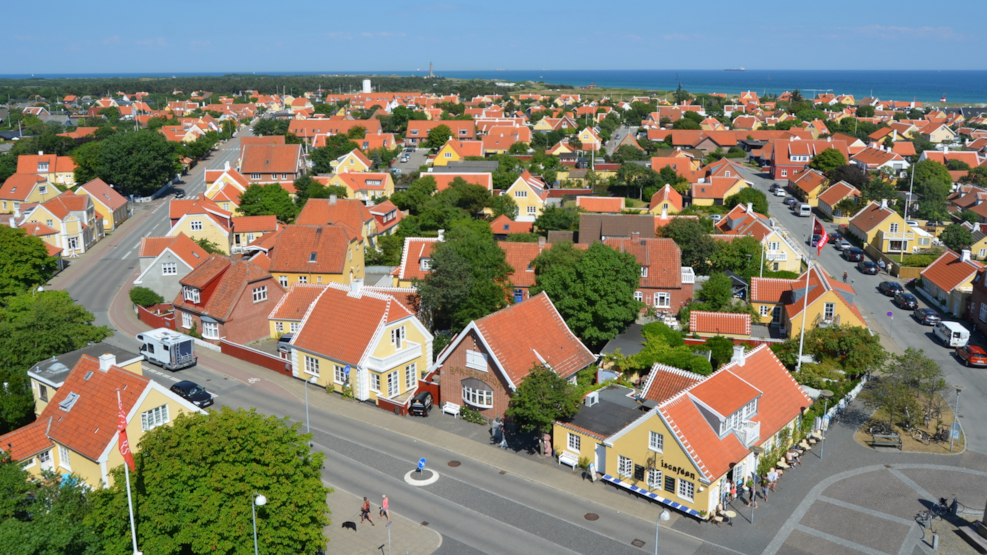 The Water Tower in Skagen
The Water Tower became operational summer 1934 and is built of 130,000 red bricks and are 34 meters high - the inner water tank contained 150,000 liters of water.

The Water Tower was taken out of service in 1983 and replaced by pressure-regulating pumps.

Currently used as a viewing tower (open during the summer) from which there is a unique and great view of Skagen town.

There are 120 steps up to the top of which the last 40 stage is a spiral staircase.