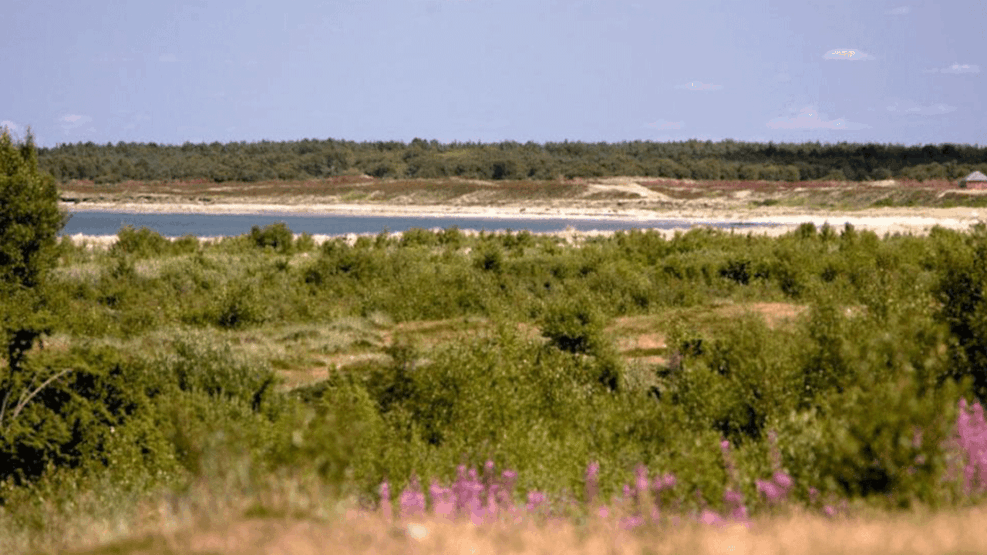 Vandrerute Læsø - Nordkysten mellem Vesterø og Østerby - 14 km med havudsigt og natur for alle pengene
The walk along Læsø's spectacular north coast between Vesterø and Østerby with a view of the Kattegat and Nordre Rønner is probably one of the most popular hiking routes on Læsø. Many locals go to it regularly, and many do go several times a week.
Also among our guests it enjoys a growing popularity, and with good reason: Here is 3 to 6 hours of healthy exercise, tranquility, high to the sky, far to the horizon and no crowds. Some go it in good company with others, and others go it in good company with themselves! Either way, it's a wonderful trip, and you are pleasantly free to think right or left :-)
The bus on Læsø is free, so it is popular to take the bus to Vesterø or Østerby, and then return along the beach. By far most of the eastern part can be walked literally with your feet at the water's edge or even at mushroom depth, and only from Holtemmen and westwards do you pull in a little on a track. If there is the desire and energy for it, virtually the entire trip can be done on a track on the inside of the dunes, and it also provides a good experience.
The entire stretch is about 14 kilometers, and along the way there are opportunities for a few pit stops: At Storedal there is a toilet and water close to the beach, and if you move a little into the forest, you meet Skovhytten with both a campfire and a fitness track , if there is a need for training other than the legs :-) At Horneks Odde there is also the possibility of toilet visits and water, as well as a couple of table and bench sets at Hummerhytterne.
The lobster huts contain several good stories; the fishermen used them in the summer, and rowed several kilometers out to smoke the lobster pots, and the catch was transported to Vesterø Harbor by wheelbarrow. Inside the cabins hang posters with lots of information about the cabins, written by the museum's intern in 2021, Anna Søe, which can be seen here with the museum's manager Simon Kyhn-Madsen.
Between Storedal and Horneks is Lilledal, and here you can experience Redningshuset, from where the rescuers rowed to the rescue until the last century, when ships ran aground on the many reefs north of Læsø - the nickname Blæksprutten tells all about how many reefs there are. It is estimated that there are more than 800 shipwrecks close to Læsø!