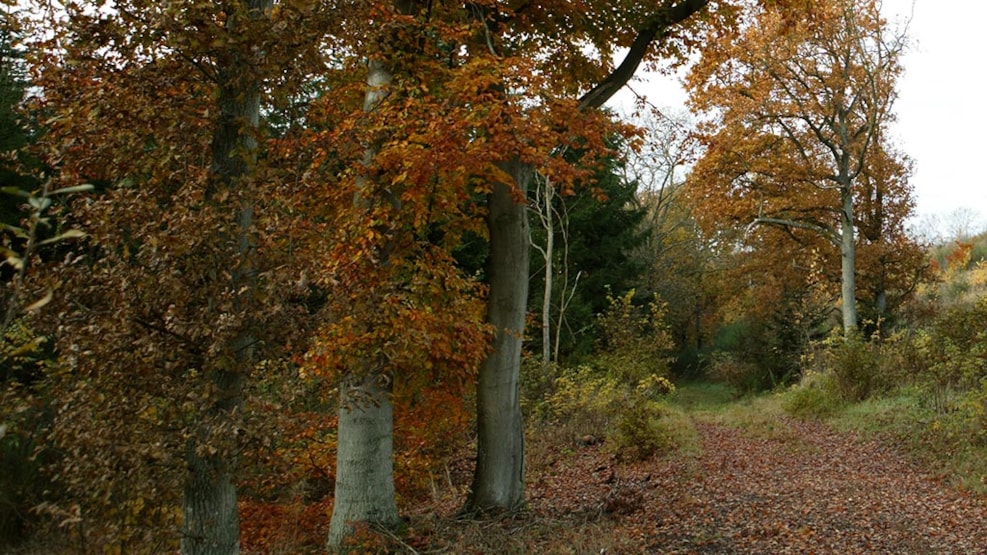 Trekantskoven
Trekantskoven (Triangle Forest) lies next to Koldkærskoven north of Hals. Here, there is ample opportunity for a fresh walk with fun for the whole family, and the beach is just a stone's throw away.
Trekantskoven is, like all other areas owned by Aalborg Municipality, open to roam on foot all year round. While exploring the beautiful forest you may gather mushrooms, berries, pinecones, flowers and the like but only for your own consumption which can thus be used for decoration or cooking.
Trekantskoven is Danish nature at its best. It's a perfect opportunity to teach your children about the different plants or to take a walk with man's best friend, the dog, or simply walk around alone and enjoy the deep, quiet, tranquillity of the forest. The forest is one of the only open dog forests in the municipality meaning that it is allowed to let the dog be free without a leash. Furthermore, Trekantskoven has a riding track with jumps that may be used freely by everyone.
Animal and plant life
The forest is rich in life with various plants and animals, both large and small. Among the birds, you would typically be able to see the Eurasian Jay. Among the herbs of the forest floor, you might be able to find beetles which are shiny or look to the trees and see if you can spot a squirrel. The inner part of the forest is pine forest but you should also find oak, birch and Rowan plants. In the outer parts of the forest, there are belts with mixed forest types. 
Read more about Trekantskoven (in Danish)...