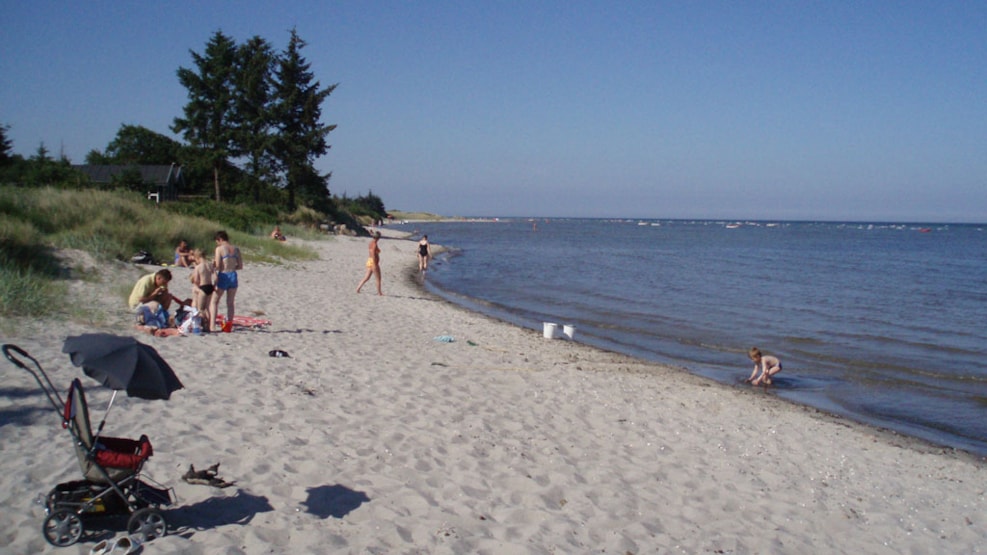 Torndrup beach
Torndrup Strand is a beach that works for everyone. Bring your kids and build a huge sandcastle or conquer your very own bathing island. Spread your towel over the beautifully white sand and enjoy!
Denmark's beaches are full of hidden treasures. On the east coast, you can go hunting for amber and find a perfect souvenir of your time by the beach. During your hunt for amber, you might find other rocks and pebbles, but don't throw them away just yet. Each pebble holds its own history, and you might just be standing with an arrowhead or a pendant!
The closer you get to holiday season, the more the local beaches deserve a visit. However, stay aware of the heat when you work on your tan. Especially pets can easily overheat in the baking sun, so remember to stay hydrated and bring a water bowl for your furry friends.