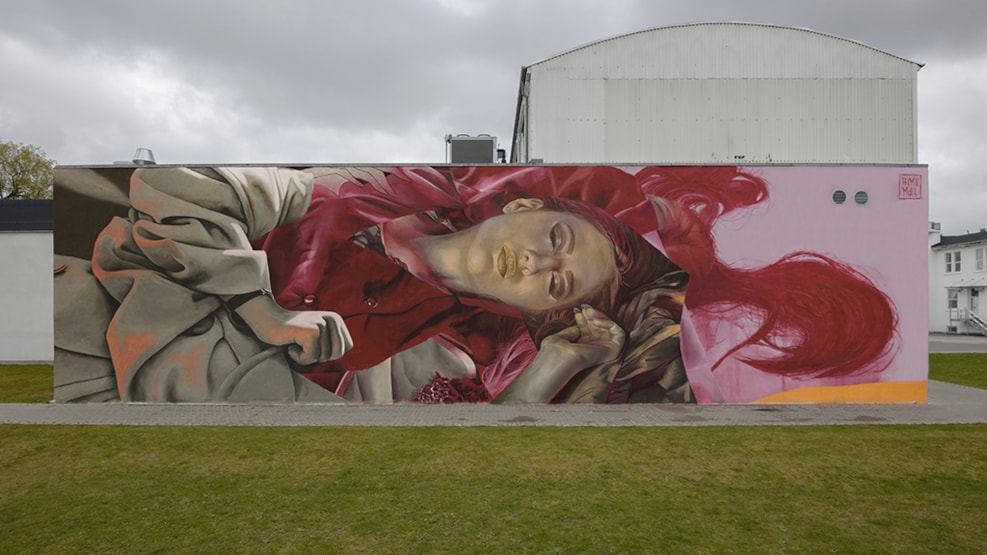 Street art "Out in the Open" - Telmo Miel - Hjulmagervej
The Dutch duo Telmo Miel is behind the new mural "Exquisite Wast of Time" which has been created during the fifth run of the mural project 'Out in the Open'. Find the mural at Hjulmagervej in Aalborg.
The new artpiece is a colorful addition to the large factory wall at 'Gabriel' on Hjulmagervej in Aalborg. With the piece the duo wants to question whether or not our busy day to day life is good in the end. Telmo Miel is a Dutch duo consisting of Temlo Pieper and Miel Krutzmann. They have been working together for a long time and have been creating art all over the world.
Read more about Telmo Miel…