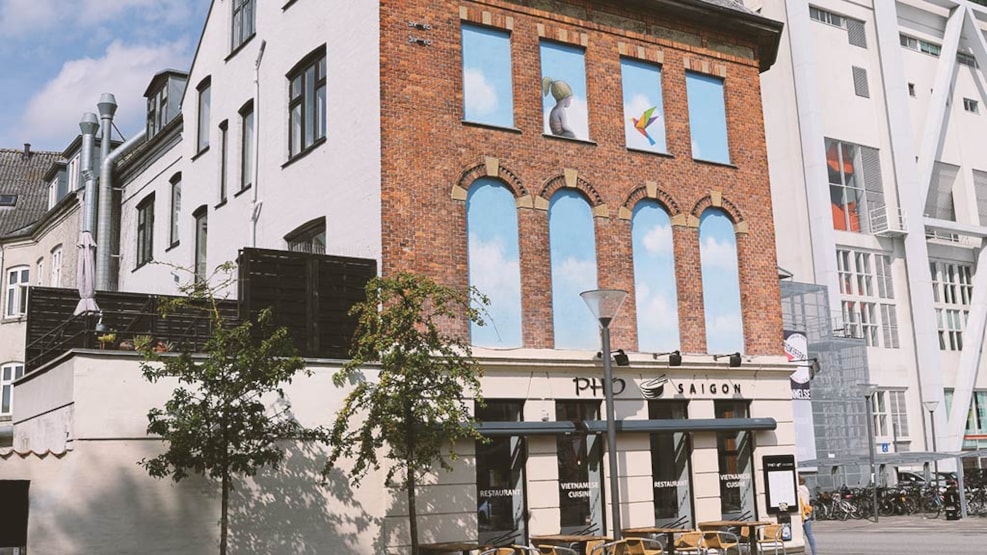 Street art "Out in the Open" - Seth – Østerbro 22
At Østerbro 22, in the windows right over the restaurant, you can experience this mural by the French artist, Seth.
Seth is born in Paris and has a background in cartoons and cartoon series, which can be reflected in his work. Seth began to express himself on the walls of his city, the city of Paris, in the mid-90s. His preferred terrain, however, was in the 20th district where he became known in the graffiti scene for his specialization of painting characters.
Read more about Seth here...