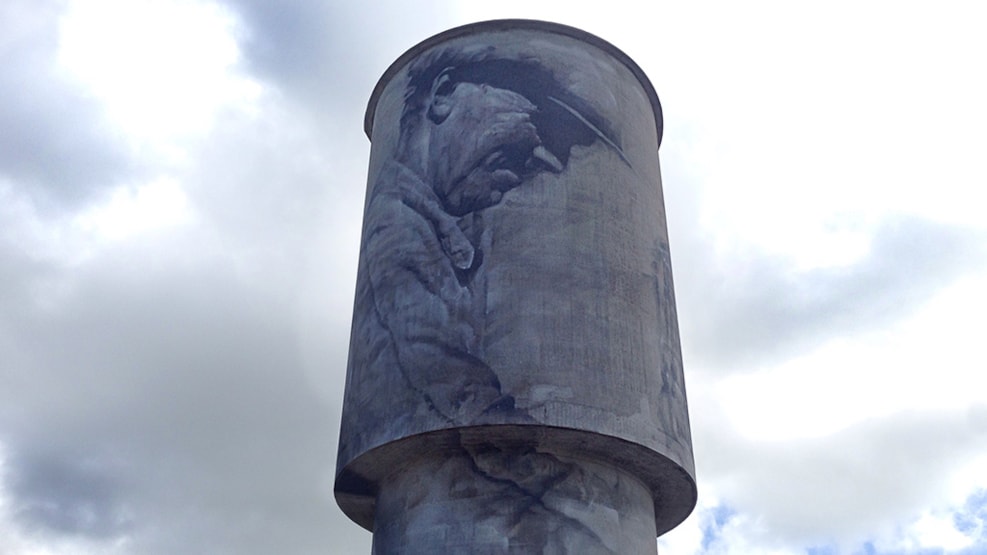 Street art "Out in the Open" - Guido van Helten - Visionsvej 49
The Australian street art artist Guido van Helten has decorated the silo in the old eternit area with moving portraits of the workers of the old factory as a clear reminder of the old industrial Aalborg.
Guido van Helten began his career as a graffiti artist and is known for his photorealistic murals. His mural in Aalborg is now part of the story about the old eternit factory, which has been of huge importance to Aalborg and its citizens. Inside the silo you will find a museum, which is open day and night.
The mural is part of the Out in the Open-project by Galleri Kirk.
Read more about Guido van Helten…