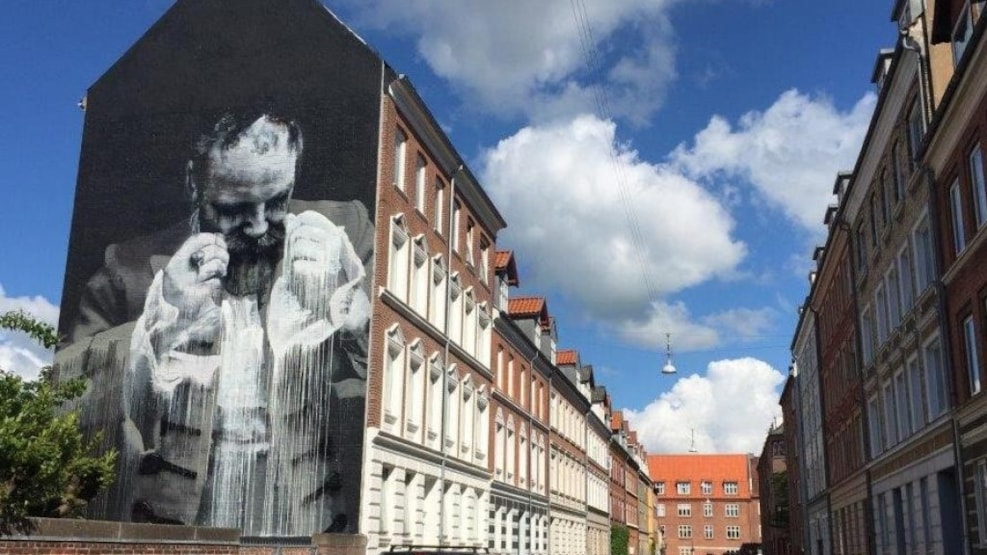 Street art "Out in the Open" - Conor Harrington - Helgolandsgade 18
In the Western part of Aalborg, you can find a mural created by the renowned Irish street art artist Conor Harrington. His work of art consists of grey tones and oozes emotions and melancholy.
The Irish artist Conor Harrington is among the top 10 most acknowledged street art artists in the world. Harrington can already look back on a long and great career as a requested artist – and he hasn't even turned 50 yet. In his work, Harrington mixes the techniques of classical painting with a contemporary context from the global scene of street art, and the murals often include historical themes and motives.
The historical touch plays a role in his mural here in Aalborg as well, since the painting is inspired by the Western part of Aalborg and the old houses from the 20th century.
The mural was painted as part of the Out in the Open by Galleri Kirk.
Read more about Conor Harrington...