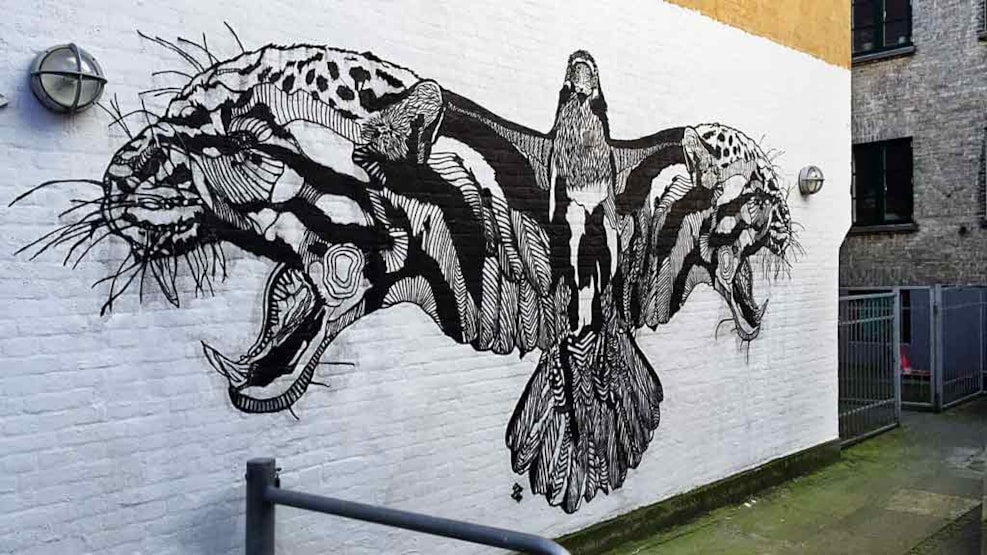 Street art - Don John - Jernbanegade 20A
Danish street art artists are also represented in Aalborg's many beautiful murals. You can, for example, experience the work "Characters" created by Danish artist Don John, by Aalborg train station.
Don John is one of the leading street artists in Denmark. In his work, he often combines animals and humans and investigates the relationship between nature and civilization. This piece is called "Characters". Don John's work can be seen on walls in Copenhagen, New York, Munich, Paris, Tokyo and here in Aalborg.
Practical information
The mural can be found at Jernbanegade 20A. On the wall opposite of "Characters", you can see the work "Sisters" by Miss Takes. The mural was made during We AArt 2014.
Read more about Don John...