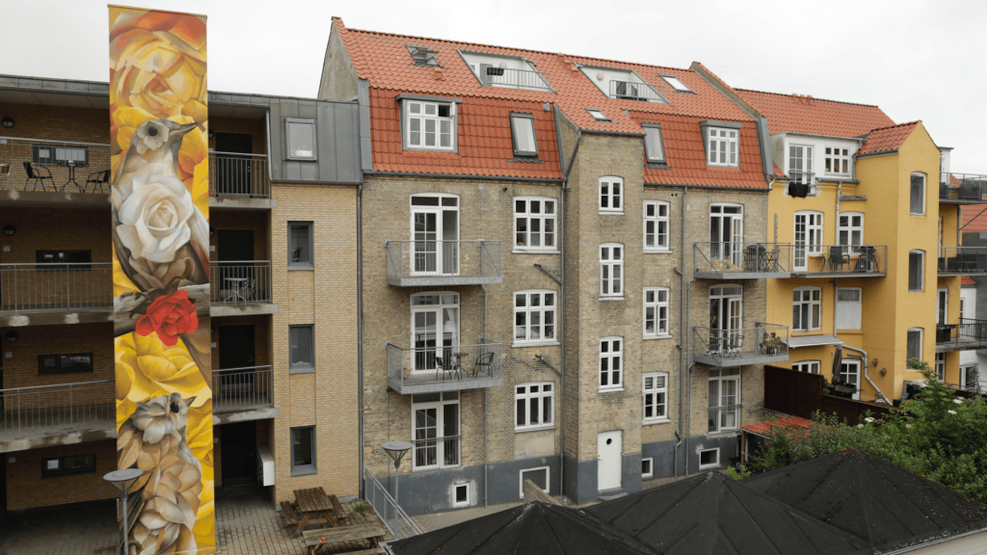 Street art - Curtis Hylton - Absalonsgade 2
In Absalonsgade, you can experience "The Nightingale and the Rose" by Curtis Hylton. 
Curtis Hylton has found inspiration for the street art piece in the surrounding buildings and Oscar Wilde's story "The Nightingale and the Rose." In the artwork, you can find birds, roses, and other interconnected flowers.
The English-based Curtis Hylton specializes in creating large street art paintings using spray paint. In his works, you can experience how nature and wildlife can be intertwined with the urban landscape.