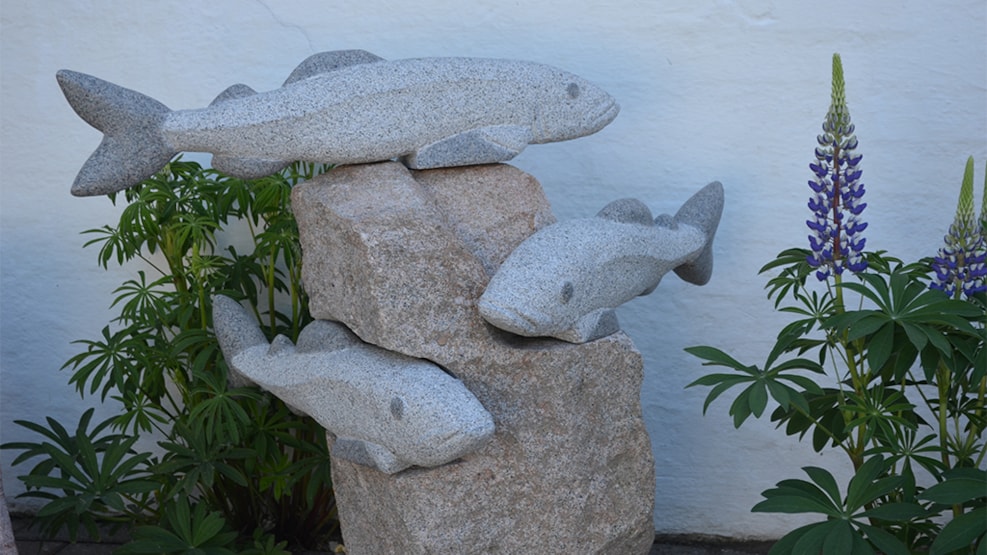 Stone sculptor Palle Mørk
Palle Mørk is a trained sculptor, stonemason, architect and designer.
Palle Mørk has created a large number of stone sculptures in a naturalistic style, where he uses the stone's uniqueness, shape and materiality as part of their expression.
Palle Mærk runs a stone-carving shop and Gallery near Brønderslev.