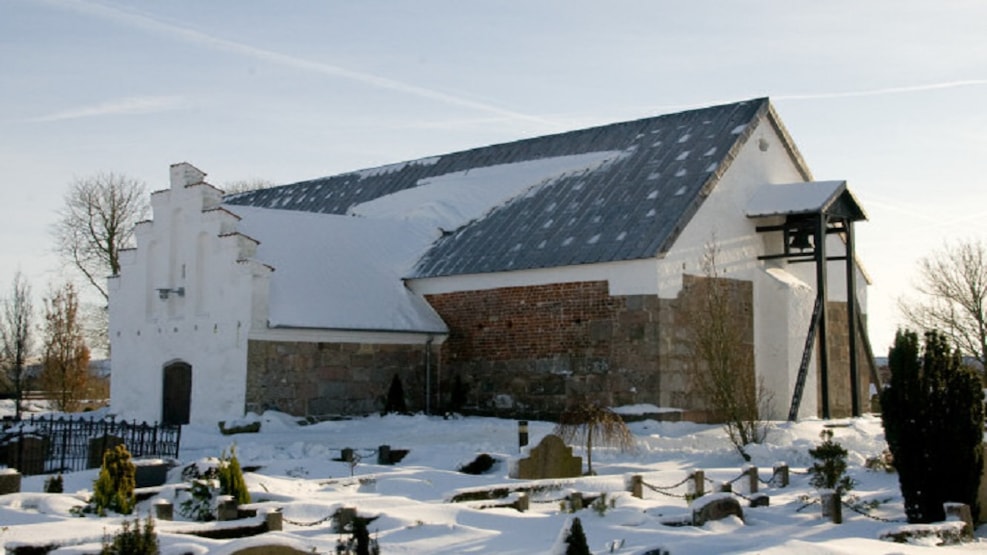 Stenum Church
The church in Stenum is a small village church. It is a church without a steeple, and the churchyard is surrounded by an unusually high and strong stone dike made of granite boulders.

The church consists of a Romanesque nave with a chancel/choir which has probably been extended in Gothic time, lower part of the tower from the late Gothic time towards the west and a porch also from the late Gothic time towards the north. 

The altarpiece is a painting called the merciful Samaritan painted in 1963 by Svend Engelund. 

The former altarpiece, The resurrection from around 1900 still hangs in the church. 

The church was restored in 1993.