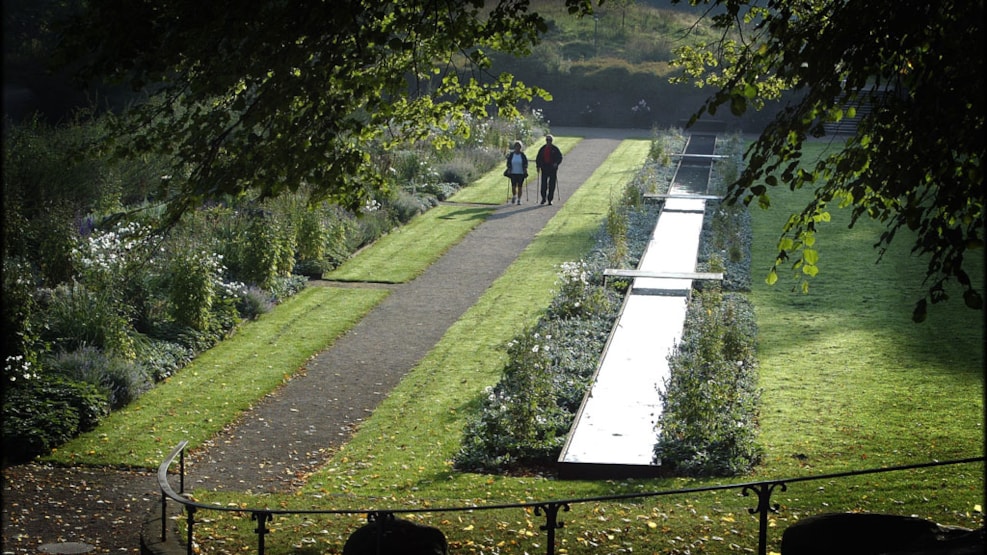 Sohngaardsholms Park
The Sohngårdsholm Park is located just a little outside the center of Aalborg and hosts a number of apple trees. The park is 6,2 hectares and was landscaped in 1960 around the small castle Sohngårdsholm.
'Sohngårdsholmparken' is a unique fruit-oasis in the city where those who are interested in apples can combine history and relaxation in nature. 
Crab apple trees
When the apple trees were planted in 1984, there were around 300 trees with more than 120 different kinds of apples, primarily "paradise apples". In 2007, the population of trees was heavily thinned out, leaving just around 150 trees the following year.