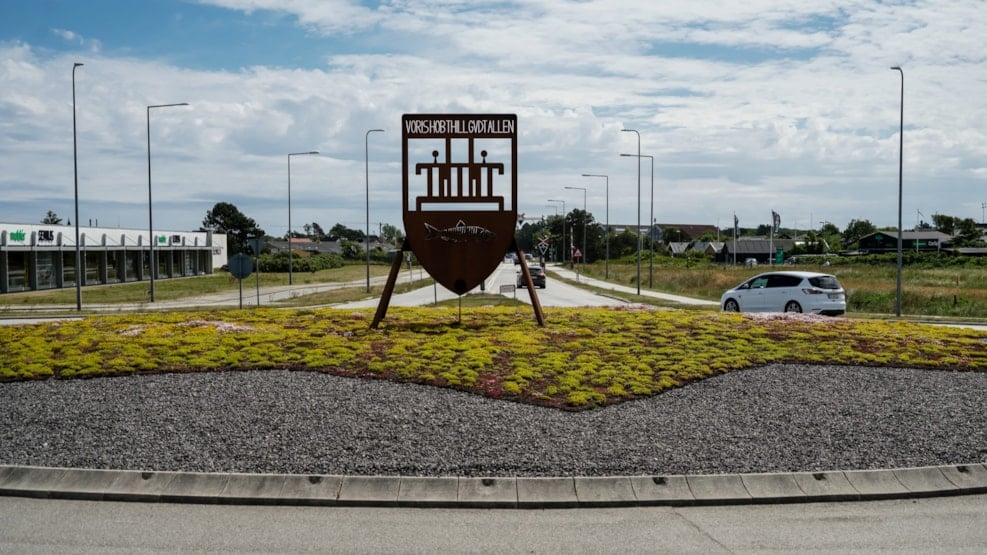 Skagens byvåben
Skagen got the city weapon in 1535.
The Skagen city weapon consists of a grate at the top and a fish underneath as well as Skagen's township's motto "Our hope for God alone" (Voris Hob Thill Gudt Allen).
The grate depicts the grate that the patron Sct. Laurentius was burned on in 258 and the fish symbolizes that Skagen is a fishing village.
Laurentius was the treasurer of Pope Sixtus ll. But during the Roman Emperor Valerian's persecution of the Christians, - he refused to hand over the treasures of the church - and instead came up with a crowd of poor and sick, why he was laid on a grate and had to suffer martyrdom.
Sct. Laurentius was the seafarers' and the poor's protector. And next to the apostles, he is considered the most important saint of Rome.
Many churches carry his name, among others The Sandburied Church in Skagen, for which he was the patron saint.
Sct. Laurentius day is August 10th.
The Skagen City Weapon can be seen at the following places: above the entrance to Skagen Town Hall, at the roundabout at the entrance to Skagen and at the cruise quay.