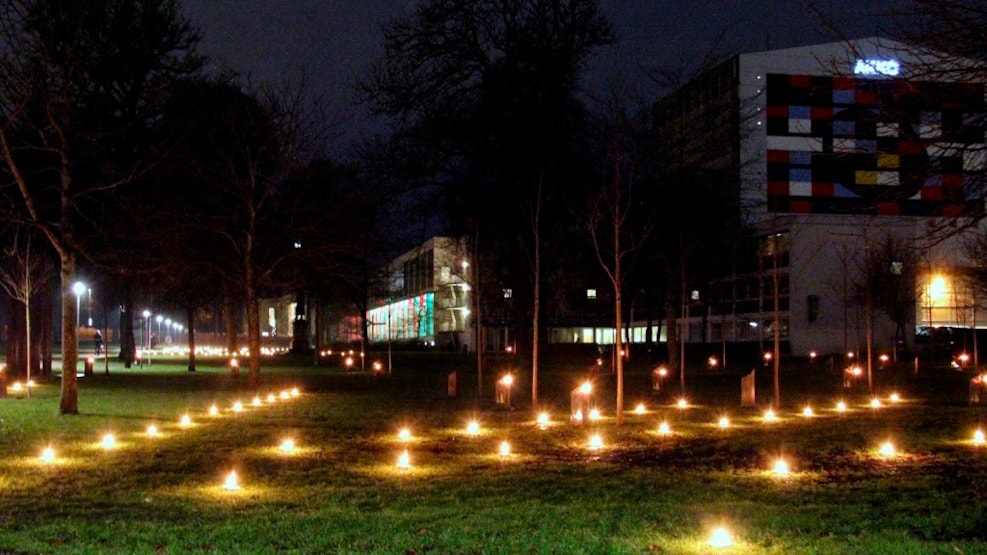 The singing (Christmas)Trees
Aalborg Congress & Culture Centre is again this year ready to deliver a magical and unique experience. This will happen when the songs of over half of the Singing Trees are turned into Christmas songs.
The Singing Trees in Kildeparken is a very special place to visit all year round but from late-November, a transformation happens to make it extra special to go. For every year at Christmas, the Singing Trees become the Singing (Christmas) Trees, where 60 of the 95 trees in total have their songs replaced with Christmas music from the same artist. In addition, on all Advent Sundays, when darkness descends over the city, you can experience the park being lit up by no less than 350 candles.
Experience the Christmas magic by following the Christmas decorations all the way to the park. Dance under the crowns of the trees with a loved one, or bring along a friend to the lit up candles on any Sunday advent, up until Christmas.
Read more about the Park of Music in Aalborg...