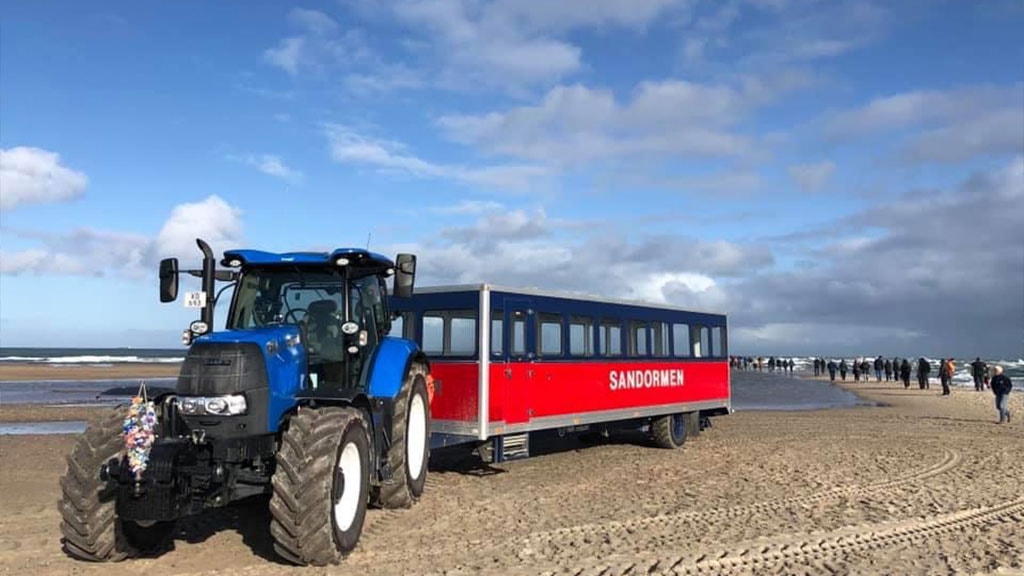 Sandormen
Drive with "Sandormen" all the way to the tip.
NOTE - from 22. August 2020, all persons over the age of 12 must wear a bandage in Sandormen.
The visit to Skagen is completed with a tour of "Sandormen" to the tip of Grenen, which also gives you the opportunity to stand with one foot in the Skagerrak and the other in the Kattegat.
"Sandormen" starts the season a week before Easter and continues to run until the week after the school autumn holiday (week 42).
Notice: In Sandormen it's not possible to use creditcards!!! Please bring cash for the payment.
"Sandormen" has been running tourists to Grenen for over 50 years.