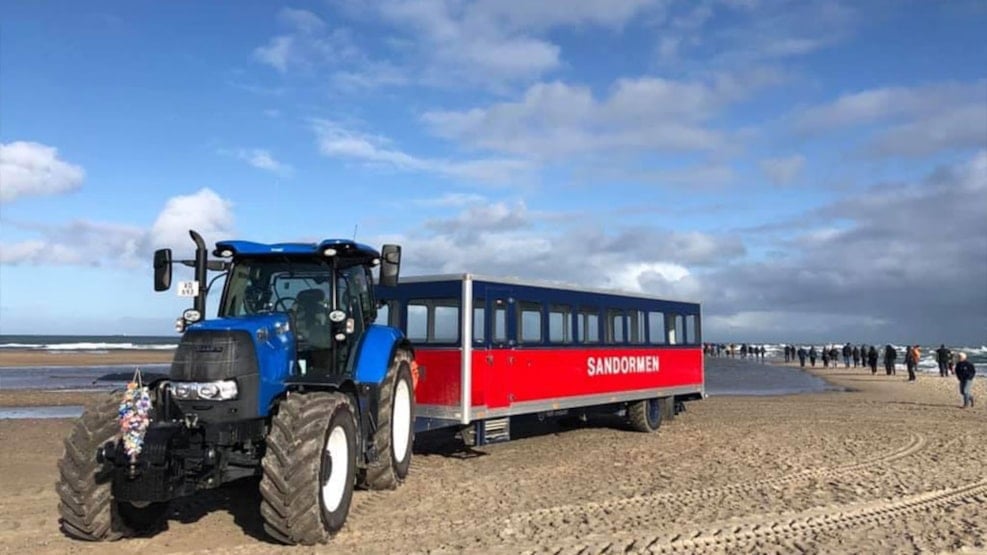 Sandormen
Drive with "Sandormen" all the way to the tip of Grenen.
Sandormen (sandworm) will take you on a journey to the tip of Grenen, the top of Denmark, where Skagerrak and Kattegat meet. It is an exciting, eventful and inspiring tour, where you will receive information about the changes in the coastline and the diversity of the nature.
The idea behind Sandormen, was to transport visitors out the tip of Grenen, and dates back to the late 1940s. At the current time there was being transported pebbles from Grenen to the many buildings that where being constructed after the war.
The story is, that under the drive to Grenen a lot of visitors asked for a ride, with the vehicles that drove the pebbles. A bright mind thought: "Why not make this a business, where we can earn a bit?".