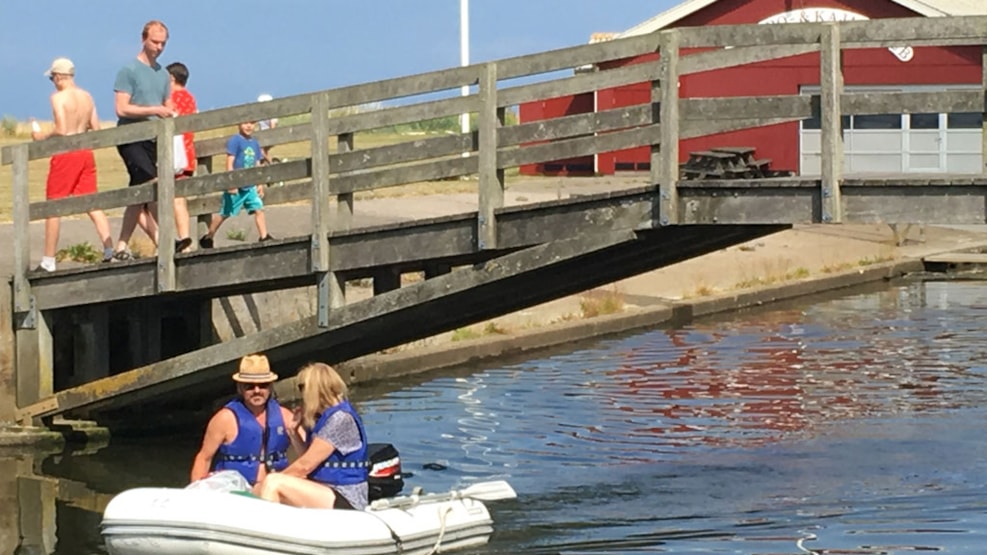 Sæby Marina - The southern pier
Sæby marina is a very popular fishing place. It's important to remember that you can only fish from the south pier, because the northern pier is within a 500 meter protection zone which protects Sæby stream's outlet into Kattegat. 
We recommend, you use a long and strong fishing rod when fishing from pier, because of the tall breakwater. 
During spring and fall, the chances of catching sea trout and flatfish are especially good. 
There are also good chances to catch sea trout, flatfish, garfish, mackerel, greater weever, twait shad, allis shad and grey mullet, during the summer. 
During the winter it is possible to catch flatfish from the pier, but it depends on the water temperature. Because flatfish will swim further out on deeper waters if the temperature is to low.