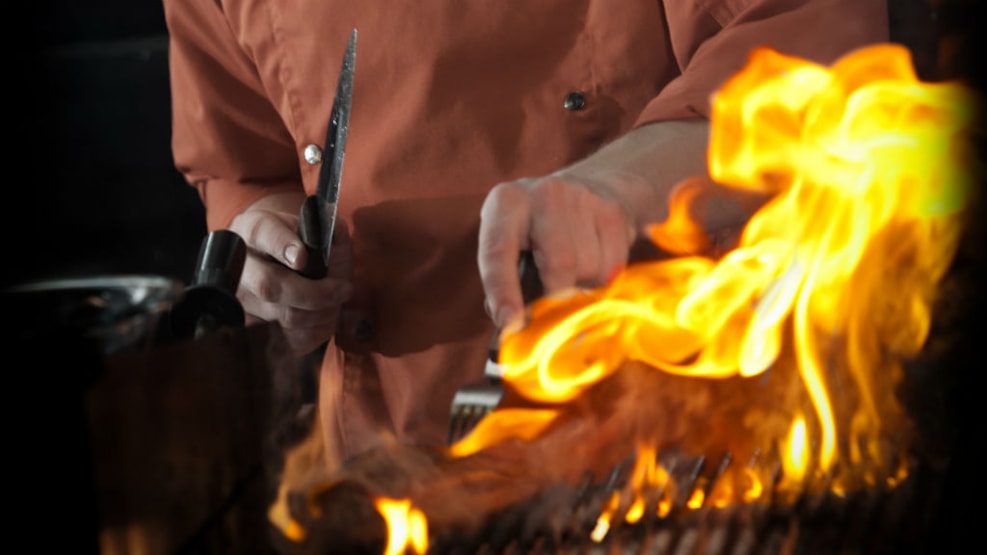 Restaurant Flammen
The family owned restaurant, Restaurant Flammen, is in the city centre of Aalborg at Nytorv. It can accommodate 430 guests, where focal point of the menus consists of delicious grilled meat in a buffet.
The family-owned Restaurant Flammen is located in the centre of Aalborg and is one of the biggest restaurant in Aalborg with room for about 430 guests. Restaurant Flammen specialises in grilled meat.
The barbecue buffet at Restaurant Flammen offers you more than 15 different kinds of grilled meat from beef and venison to kangaroo and spareribs. Add to that more than 50 different kinds of accompaniments, including different salads, potatoes, sauce and more, and the scene is set for a magnificent meal.
If you feel like going out after your dinner, Restaurant Flammen is placed in walking distance from Jomfru Ane Gade.
Read more about Restaurant Flammen in Aalborg (Danish)...