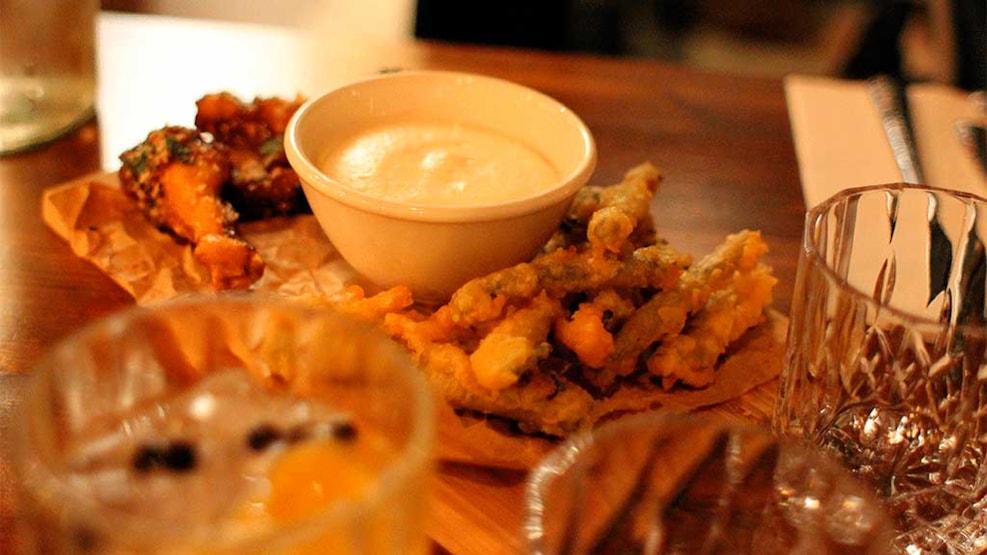 Restaurant Applaus
At Restaurant Applaus you will be taken by the hand from the moment you step through the door in order for you to relax and enjoy the food, the wine and the company while the dishes are served.
The concept is known as social dining. Everyone at your table orders 10 or more dishes selected by the kitchen, and the evening then quickly turns into night while you taste every part of the grand selection with perfectly suited wine on the side.
If you prefer to choose your dishes yourself, do not hesitate to stop by Applaus – the dishes can also be ordered separately from the menu according to your choice.
Read more about Restaurant Applaus in Aalborg…