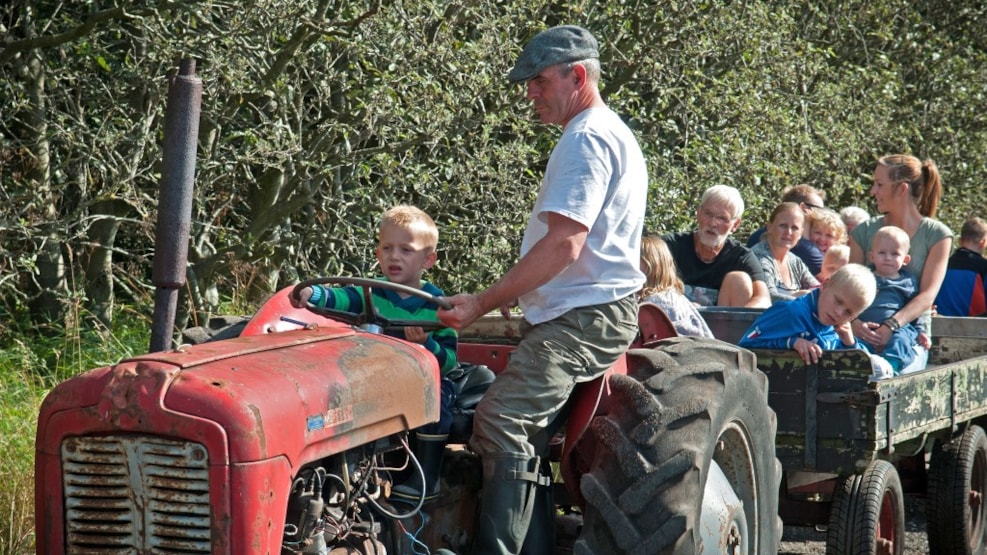 Nymarksminde Farm Holidays
Experience Nymarksminde in beautiful North Jutland. The farm is full of life and good atmosphere. You will get a great family vacation with something for everyone. There is free access to the swimming pool, zoo and much more. Farm holidays are a popular option during summer and autumn.
Beautiful country idyll with farm animals
You will find Nymarksminde in the best surroundings - surrounded by green nature and close to Aalborg. Enjoy peace and country idyll with the family and give the children the experience of real farm life with the Danish farm animals. Although Nymarksminde is located in the countryside, with all the beautiful nature around, it is actually only a 10 minutes drive from Aalborg - and 1 km from the cozy town of Vodskov, where you can find all imaginable facilities such as supermarkets, pizzerias, bakeries, and specialty stores.
Holiday apartments in several sizes
The place has 10 spacious holiday apartments which are rented out on a weekly basis during the summer and autumn holidays. There are two sizes of apartments - a "standard" with room for four people, and a "large" with room for six people. All apartments have their own entrance, kitchen and bathroom. There is also free WiFi, TV, chromecast and laundry facilities. The holiday apartments are often sold out up to the summer holidays, but there is always room at the popular farm campsite, where you can come with a tent or caravan.
Holidays with pure relaxation
Parents will love Nymarksminde, where the children are in good hands every single minute of the day. The farm organizes daily activities, fun walks in the countryside, and much more. In Nymarksminde Farmpark, there is free access to cows, sheep, rabbits, horses and many more animals in the park's mini-zoo. In addition, children can play in the playground while you prepare dinner on the gas grill, which is available for free use. It is entirely up to you whether you want to relax in the garden or whether you want to participate in the wonderful activities. We look forward to welcoming you to the popular farm holiday near Aalborg.