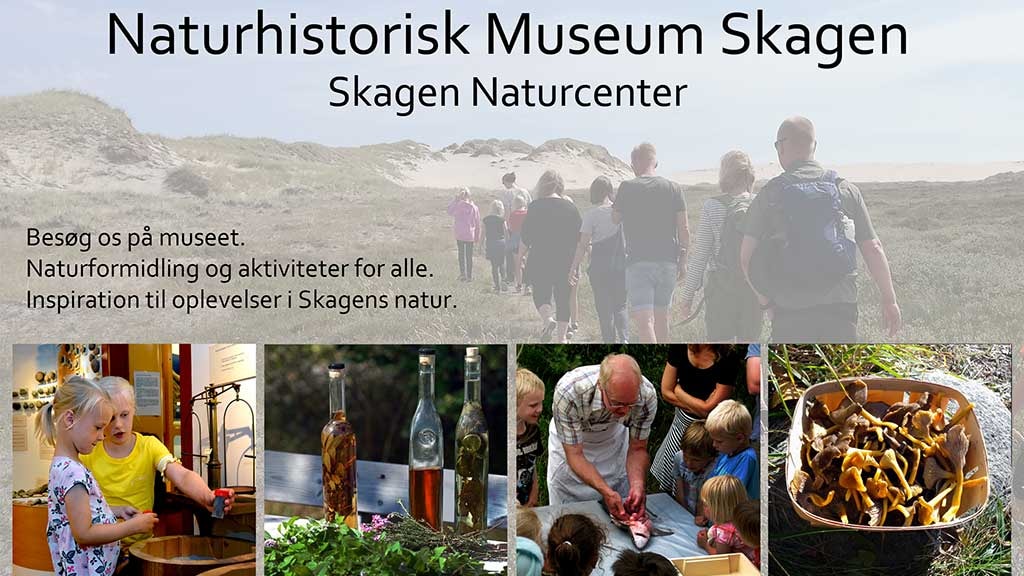 Naturhistorisk Museum - Skagen Naturcenter(Nature History Museum)
The museum's exhibitions and tours of the countryside provide great inspiration for experiencing the scenic nature of the region.
The collection is part of Denmark's biggest private collection.
The permanent exhibitions describe the formation of the headland at Skagens Odde, the nature in Raabjerg Mile, the region's many birds, heathland herbs used in aromatic schnapps, the stones on the beach and an exhibition of mammoth finds from the North Sea.
For tours of the countryside, see the programme on the website.