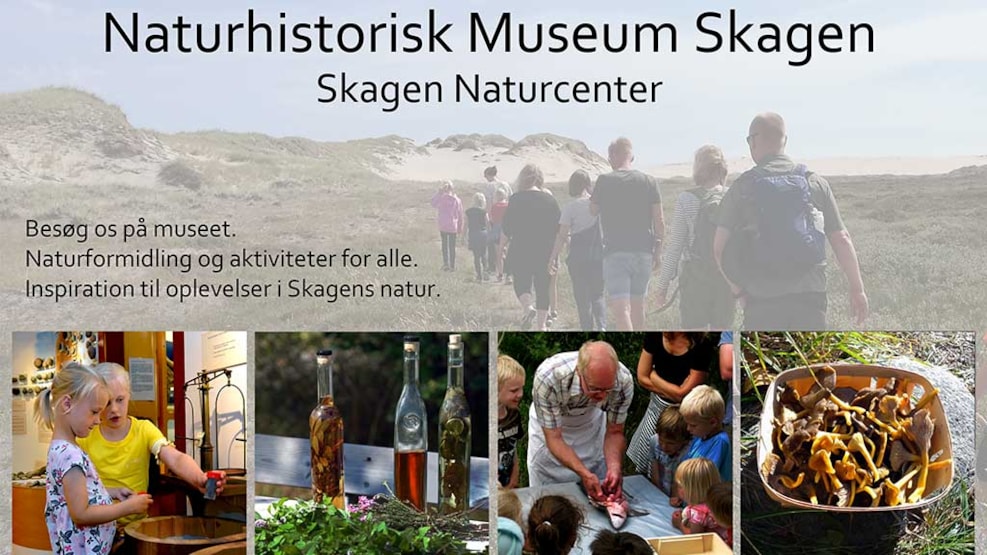 Naturhistorisk Museum - Skagen Naturcenter(Nature History Museum)
Skagen Naturhistoriske Museum (Natural History Museum) is located in the old Højen Station, which has been the setting for the museum since 1991.
The museums exhibition and on nature walks, is a source for a lot of great nature experiences in the area. There will be arranged tours for everyone throughout the summer.
The museum exhibition tells about the creation of Skagen Odde, the nature in Råbjerg Mile, the many birds in the area, the heaths "snapse" herbs, the beaches stones and mammoth discoveries in the Northsea.
The museum is run privately of two biologists.