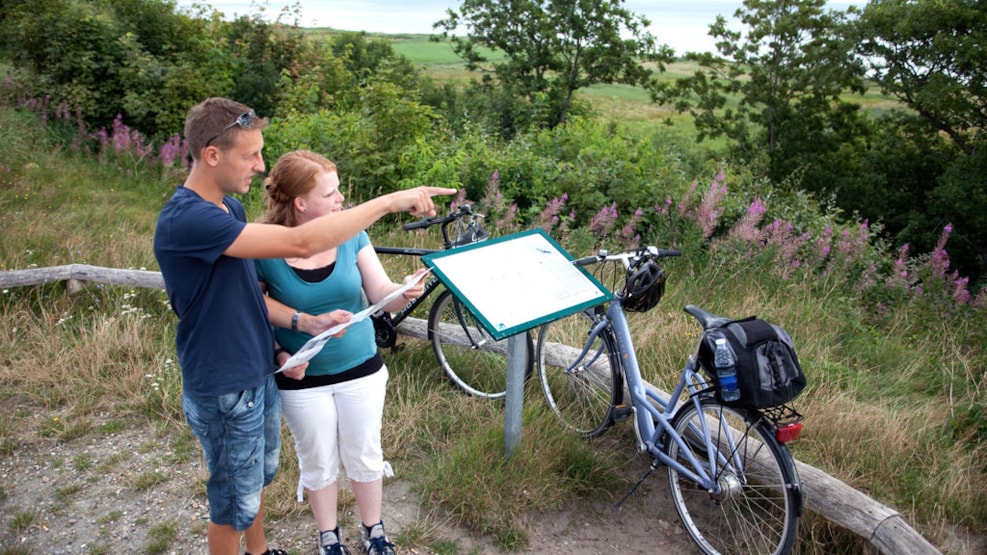 Nature Trail Nibe
Experience a scenic trip through the countryside from Nibe to Hvalpsund. Places you will pass include Halkær Sø, as well as its mill and nature center, where you will find a unique nature experience.
To get from Nibe to Aalborg, you can take the Limfjord route or the Bjergbane route from Svenstrup. It is also possible to find the route in Friluftsguiden, where all biking and hiking routes can be found.
Route description
The Nature Trail is parted into asphalt for those walking and biking, and gravel for those riding horses. Through Vegger and Års, the trail does not follow the old track, but signs are there to guide you.
From Havbro to Hvalpsund, the trail was sold to private parties, and is therefore not a part of the route anymore. Please adhere to public roads instead. If you follow the mentioned route, you should mostly experience a non-traffic, beautiful path through Vesthimmerland.