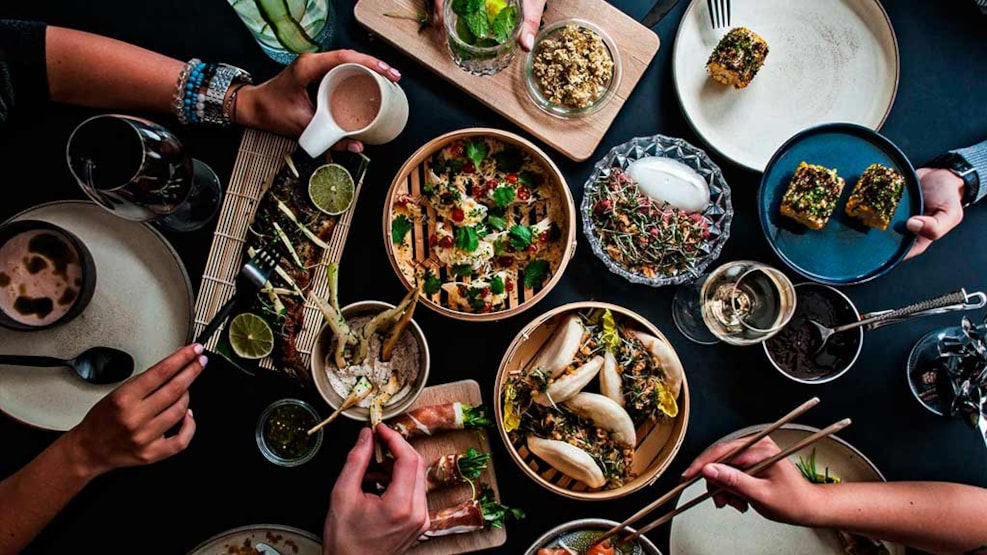 Nam Social Dining & Drinks
The latest addition to the food-world of Aalborg is Nam Social Dining & Drinks at Vesterbro. The restaurant invites you to share the many delicious dishes and enjoy the food along with a drink or two!
At Nam Social Dining & Drinks, the atmosphere and the delicate taste of well-prepared dishes is key! The food is inspired by the Vietnamese kitchen and prepared with local ingredients. The wine is handpicked and the drinks carefully mixed.
'Nam' is the Danish word for 'yum' - the sound you make, when you eat something delicious! Furthermore, it is also the name of chef and co-owner Kim's dad, who came to Denmark in 1981 as a Vietnamese boat refugee.
Expect a perfect mix of the new Nordic and the Asian kitchen and not least local ingredients and Asian techniques and flavor.
Read more about Nam Social Dining & Drinks in Aalborg…